get real-world experience and hands-on learning at TRINDGROUP.
great work begins with great people. create your Career!
TRINDGROUP Internship Program
Are you looking for a 10-week internship where you work with a small, well-mentored team of other interns to create real work for real clients? Are you hard-working? Do you have solid writing and/or design skills? If you answered yes, you may be a perfect fit for a TRINDGROUP internship.
TRINDGROUP offers an intensive internship where you'll learn the best practices in marketing/public relations or graphic design. We're proud to offer our interns practical knowledge through hands-on experience that will sharpen your skills and set you up for a successful career.
Current Intern Openings
TRINDGROUP is continuously on the lookout for talented interns to join our team. We invest a lot of time into our program and strive to help interns work on areas that interest them to help improve their skills. We enjoy having interns stay with us for more than one semester, at which time they can enjoy a monthly stipend.
If you would like to be considered for an internship here's how to apply:
How to apply: If you're interested, submit your cover letter, resume and 2-3 writing samples (PR/marketing interns) or your portfolio (graphic design interns) to [email protected].
I began Auburn as a communication major, but as I moved further into my educational career at Auburn I noticed public relations was more in line with my passion and career goals. The staff at TRINDGROUP welcomed me with open arms and offered me valuable real world experiences in order to gain the necessary skills to be successful in the public relations field. I was constantly pushed to apply myself and move out of my comfort zone in order to be the best that I can be. The environment is family-like and always encouraging. This internship was by far the most beneficial to my undergraduate career!
(Fall 2020 – Spring 2021)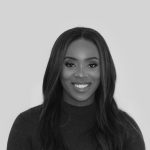 Ronni
PR/Marketing Intern
My time at TRINDGROUP has been invaluable. I have a more in-depth understanding of what the field of Public Relations entails and where I want to position myself career-wise. Throughout my internship, I developed new skills and sharpened former ones. I have gained real-world, hands-on experience and am more confident in the quality of my work as well as the amount of work I can take on. I now know some of my strengths and weaknesses on a professional level, as well as my limits. TRINDGROUP has provided me with a chance to grow as a public relations professional in a safe and encouraging environment.
(Summer 2020 – Fall 2020)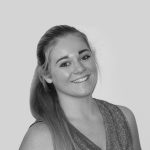 Annaka
PR/Marketing Intern
Coming into my internship as a journalism major, I was nervous that I would not have the skills necessary to accurately do my job. Everyone at TRINDGROUP welcomed me with open arms and were incredibly helpful whenever I had questions. Throughout my internship, I learned what it was like to work in the public relations field, while gaining hands-on experience. I not only learned valuable skills that I can use in my future career, but I also learned how to work in a professional environment. I am extremely grateful for the time I spent there and the lessons I learned.
(Summer 2020 – Fall 2020)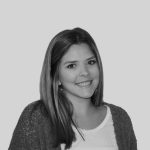 Sara
PR/Marketing Intern
"Working at TRINDGROUP has given me the opportunity to improve my writing skills, work with a team on various projects and become comfortable managing social media accounts for clients. The TRINDGROUP team has been eager to expand my marketing and PR knowledge, and they're always there to answer any questions I have. If you want an office where you feel at home from day one, have free snacks available more often than not, and have the opportunity to develop content for clients, TRINDGROUP is the place for you!"
(Fall 2019 – Summer 2020)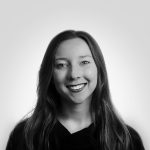 Grace
PR/Marketing Intern
"Interning at TRINDGROUP was one of the most influential parts of my college experience. While I was learning about public relations in the classroom, I was able to apply what I learned at my internship in a way that made me feel like I was actually contributing to the organization. From writing press releases and blog posts to planning social media content, I always felt that the work I did actually mattered. Everybody at TRINDGROUP was extremely helpful when I had any questions and made sure I was getting the most out of my experience. I know that my internship at TRINDGROUP prepared me for a successful career in public relations and I am extremely grateful for all that I learned throughout my time there."
(Fall 2019- Spring 2020)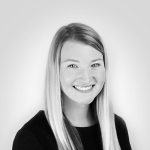 Ella
PR/Marketing Intern
"During the eight months I spent as an intern at TRINDGROUP, I was able to connect lessons from the classroom to my new hands-on experience. As an intern, I was highly involved in client work, which made me feel like a valued team member. Each morning started with a few of the same daily tasks, but the diversity in my other assignments gave me a better idea about what skills I already had, as well as the areas I should work on. I gained experience in almost every aspect of public relations that I could think of, including social media, research, pitching, analytics, website development and more. I really valued the supportive work environment, especially because it can be intimidating, as an intern, to dive into a new job or be scared to ask too many questions. TRINDGROUP was a great environment for me to utilize the skills I developed at Auburn, and I am so thankful for the confidence and independence I gained as part of their team."
(Spring 2019 – Fall 2019)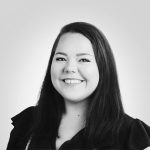 Charlotte
PR/Marketing Intern