Strategic Marketing for Aquaculture Companies
Branding, Messaging and
Engagement are Key
As the U.S. aquaculture industry works to grow its market share and compete with imported seafood products, marketing for aquaculture companies is becoming more and more important. The aquaculture industry spans many segments to provide the variety of selections American consumers have come to expect from their seafood counters and restaurant menus.
Raising fish, shellfish and other products requires a healthy balance of science and art, and the food and other products produced and processed by aquaculture companies can impact the health of consumers nationwide. TRINDGROUP understands that marketing for aquaculture companies requires a focus on both end consumers and B2B customers, such as brokers and wholesalers, to build brand awareness and increase sales.
Key Message Development
Education is key – do consumers know where their food comes from? While farm-raised seafood offers many sustainable options, wild-caught can be just as sustainable. Catching salmon, tuna, crab and many other species, fishermen are taking great care to be stewards of the water and harvest their catch in ways that reduce harm to habitats or other wildlife.
Consumer education is often the first step in successfully marketing a product or service. In the food industry, and especially for seafood and aquaculture, educating audiences about the benefits of consuming your company's products will build brand credibility and trust with customers.
TRINDGROUP can develop marketing messaging for both end consumers and B2B customers including blog content, website content, news releases, white papers, case studies, sales brochures and more. Plus, our team is here to help develop messaging if an issue arises at your company – we specialize in crisis planning and crisis communication for a variety of situations the aquaculture industry may face.
Building Brand Recognition
Grocery store seafood sections generally offer consumers two options – fresh or frozen. But within that option, there's another layer of choice that consumers encounter – branded or unbranded. Many seafood products have a reputation as a commodity, flying under the radar as an unbranded product.
TRINDGROUP understands the level of competition producers experience when it comes to the array of choices consumers face in store and online. What is the best way to break away from the competition when it comes to marketing for aquaculture? Strategic brand development. Through strategy development, messaging and marketing support, brands can build a loyal following while increasing their shelf space and distribution channels.
Reputation Management
An aquaculture company's brand story begins before the final products arrive at their retail or wholesale destinations. Through strategic public relations efforts designed to influence customer and consumer interactions, TRINDGROUP works with our clients to underscore their strong reputations for quality control and food safety, regulatory compliance histories and commitments to superior customer service.
Whether your target audience is B2B wholesale customers or a mix of B2B wholesalers and B2B2C retailers, we find your niche in the marketplace and work as an extension of your sales and marketing team to further your brand reach.
TRINDGROUP Offers the Following Services to the Aquaculture Industry:
Strategic Planning
Research
Branding
Creative Design
Website
Campaign Management
Public Relations
Media Monitoring
Content
Sales Enablement
Video
3D Modeling/Motion Graphics
Events
Social Media
Some of our clients in the industry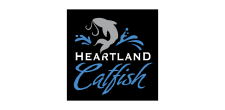 Named 2021 North American Agricultural Marketing Officials (NAAMO) Marketer of the Year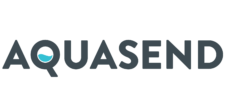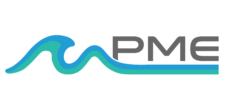 Request a Quote
Sometimes you are not ready for a formal proposal – that's OK. If you're thinking about external help, let's talk. We work with Business Owners, Marketing Directors/teams and Sales Directors on a daily basis. We listen to your needs, suggest solutions and provide a basic quote to see if we're the right fit to move forward.
Response within 24 hours
We'll listen and suggest options
Easy process to determine if TRINDGROUP is the right fit