Websites
Informative, user-friendly and responsive websites are arguably the most important tool companies can have in their marketing toolboxes. TRINDGROUP designs WordPress websites that allow our clients to present their products and services to their customers in a user-friendly, educational format.
Our team has experience building websites of all sizes and functionalities, each with a goal of displaying information clearly to the end-user. Take a look at some of our website design projects below.
An Informational Site for Buyers and Consumers
Heartland Catfish Company
Heartland Catfish Company's website had been in operation for a while, and it was time for an update to appeal to both wholesale buyers and end consumers.
Keeping both audiences in mind, TRINDGROUP designed a visually rich website with educational content about catfish as a family-friendly meal option and practical product and facility information for wholesale buyers. In alignment with the company's "Founded on Family, Focused on Flavor" tagline, the website incorporates the company's deep history, quality control practices and unique recipes for the benefit of the user.
VIEW WEBSITE
Focus on Technology and Research
ClearSign
Clearsign's original website was informational, but needed a boost of product imagery and straightforward technological descriptions to appeal to target audiences. TRINDGROUP created a clean, responsive website that highlights products, research and technology in a user-friendly format.
VIEW WEBSITE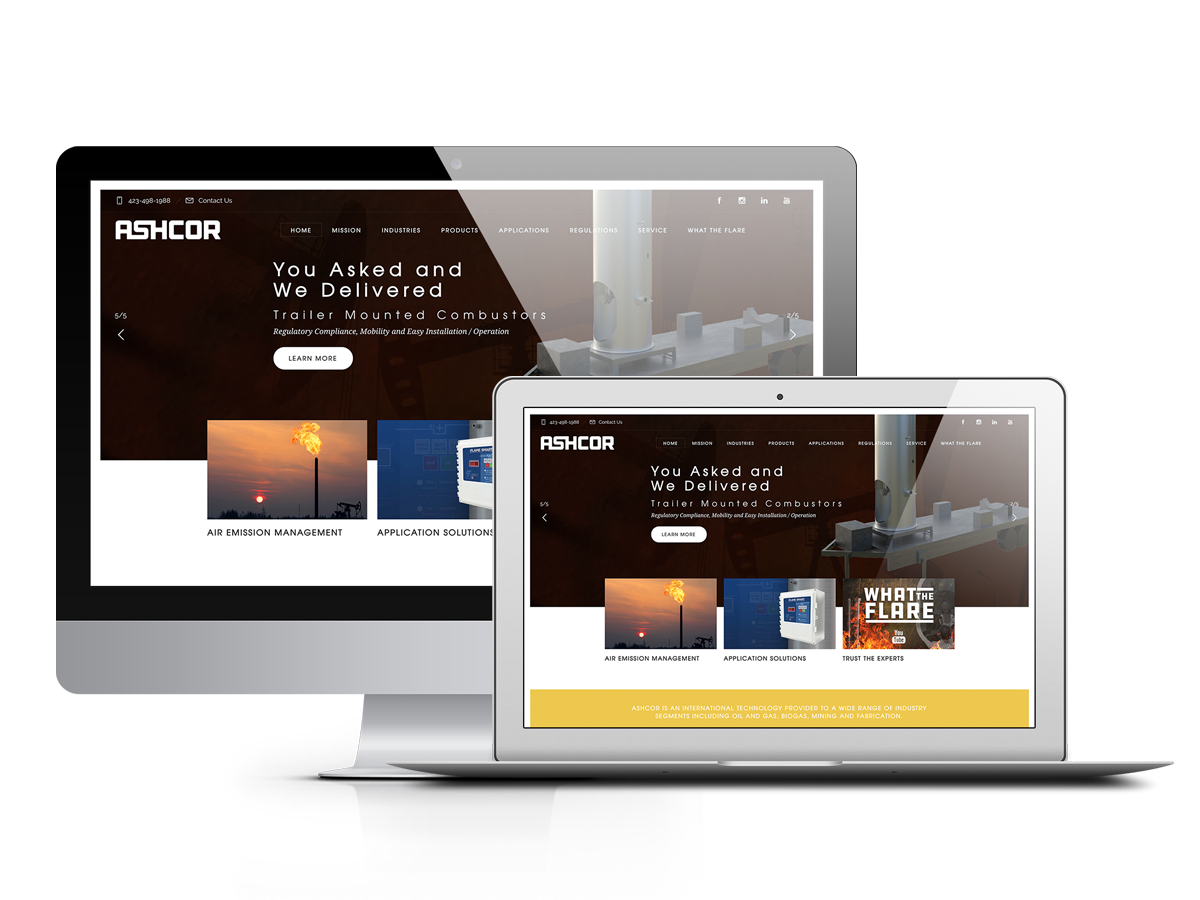 Products are Front and Center
ASHCOR
ASHCOR manufactures products that can be difficult to display online. TRINDGROUP's design team created a fresh, product-centric website using 3D models paired with images of products in the field that leave customers confident in ASHCOR's quality and credibility.
VIEW WEBSITE
Boats Brought to Life with Product Imagery
Silver Ships
Silver Ships builds mid-sized workboats for multiple marine sectors, and their sales team relies heavily on showcasing prior projects using photos and videos. When it came time to rebuild the Silver Ships website for customer ease of use, TRINDGROUP incorporated action-based photos and videos to bring each product description to life.
The Silver Ships website was constructed with future company growth in mind, so new pages are easily added as product lines expand. Additionally, social media presence is important to Silver Ships, so TRINDGROUP incorporated easy access to social media pages within the site build.
VIEW WEBSITE
Highlighting Processes and Package Options
Flame Smart
As a start-up company in the oil and gas industry, Flame Smart needed to make a splash with a branded, user-friendly website, especially because its products are technologically advanced.
When building Flame Smart's website, TRINDGROUP used simple photography, product models and the brand's cool blue and gray color scheme to reinforce qualities of being industrial, innovative, clean and modern. Additionally, it was important to incorporate educational information about the products to make sure customers understand their functionality in the oilfield.
VIEW WEBSITE