Responsive CMS Design
Email Marketing
There's more to email marketing than meets the eye. Yes, a great design can capture the attention of readers, but TRINDGROUP also specializes in email marketing strategy. From list management and copywriting to design and A/B testing, our team can help grow your company's credibility from your customers' inboxes.
Client: Sonic Tools
Email Campaign
Sonic Tools came to TRINDGROUP to support the execution of its annual holiday email marketing campaign. Using Sonic's library of product imagery and brand guidelines, TRINDGROUP wrote content, designed a series of emails and set up targeted testing parameters. The result of the campaign was positive, with more products sold than the previous year.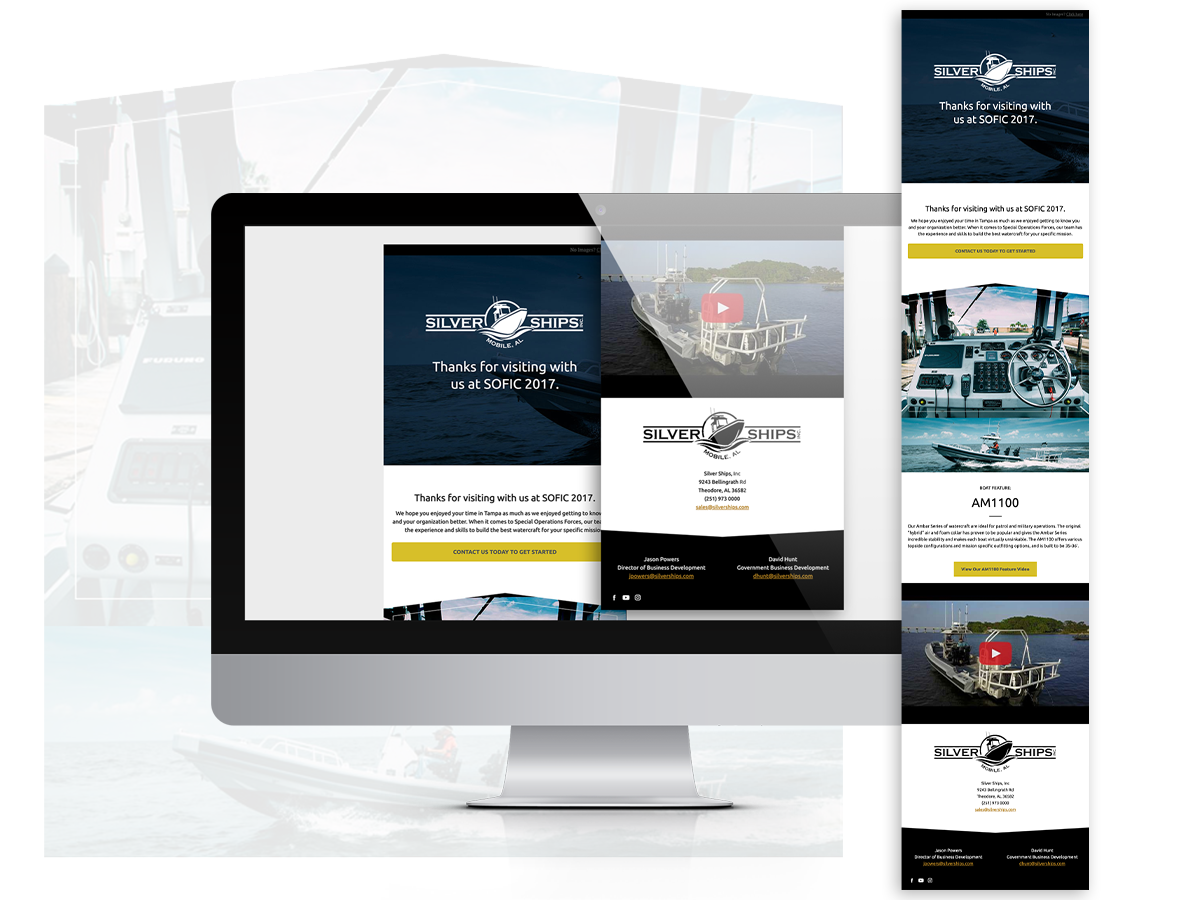 Client: Silver Ships
Trade Show Communication
Silver Ships attends many trade shows each year, and TRINDGROUP designs and disseminates messaging before and after certain shows through targeted email marketing. Pre-show and post-show emails are important to stay in touch with potential customers and showcase products and services they are interested in.
Client: ASHCOR
Product Newsletters
ASHCOR's products are technical in nature, but that doesn't mean their promotional emails should be boring or difficult to understand. TRINDGROUP incorporates product imagery, 3D modeling, easy to read specs and more within each of ASHCOR's branded product newsletters to capture and hold customer attention.
Client: Heartland Catfish Company
Educational, Targeted Customer Emails
Not all emails need to or should be promotional in nature. It's just as important to keep customers and potential customers in the loop for industry and company news and trends. TRINDGROUP developed a series of educational emails for Heartland Catfish Company's various target audiences that each prioritize different information.