Heartland Catfish Company
Building Brand Recognition in the U.S. Farm-Raised Catfish Industry
Heartland Catfish Company, one of the leading producers and processors of U.S. Farm-Raised Catfish in the country, partnered with TRINDGROUP to increase brand awareness among their end consumers and advance their brand's reach into the seafood market through retailers and food service.
TRINDGROUP works with Heartland Catfish Company to manage the brand's public relations, marketing and design activities including but not limited to social media, media relations, lead generation, messaging, and trade show communication and outreach.
Launch Website
Client

Heartland Catfish Company

Industry

U.S. Seafood

Services

Public Relations, Marketing, Creative Design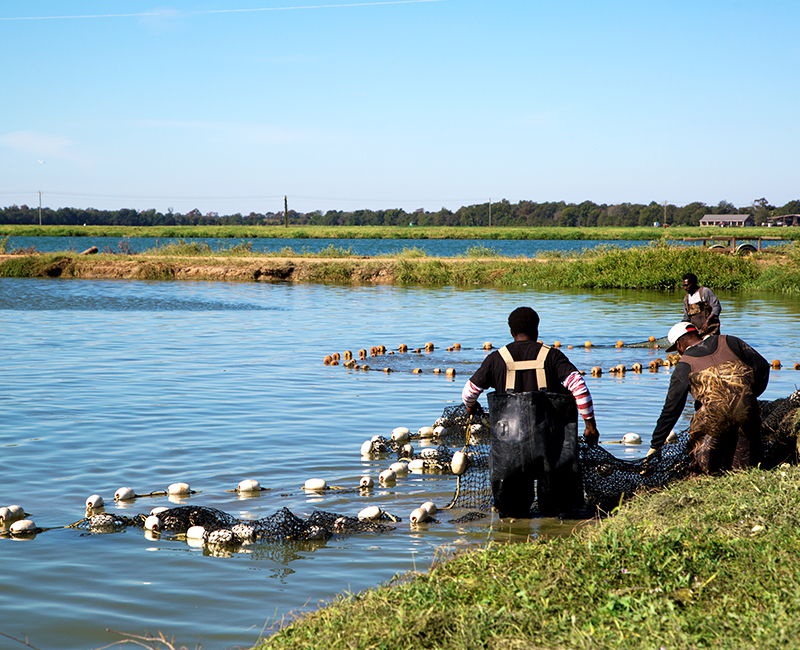 Making Connections from B2B to B2B2C
Business-to-business customers and end consumers have different communication needs.
When it comes to crafting and delivering the messages Heartland Catfish Company's target audiences want to hear, TRINDGROUP starts with strategy. From retailers and wholesalers to grocery shoppers and restaurant-goers, TRINDGROUP tailors Heartland Catfish Company's messages to each audience and pinpoints the best communication channels to ensure each message resonates with the intended audience.
Client Services
PUBLIC RELATIONS & CONTENT DEVELOPMENT
Heartland Catfish Company is respected within its local community and within the industry. TRINDGROUP works to spread brand awareness and timely company information using traditional public relations targeting both end consumers and B2B partners. Through traditional pitching of company news and educational content to local outlets, consumer channels and industry publications, Heartland Catfish Company continues to build upon its credibility.
TRINDGROUP also develops content for Heartland Catfish Company's blog – a page on the website dedicated to educating consumers about U.S. farm-raised catfish, its health benefits and sustainability factors. This includes original recipe research, development and testing alongside the Heartland team.
For most consumer-facing products, especially those in the food and beverage industries, it's important to have consistent messaging including a crisis communication plan on-hand. TRINDGROUP helped Heartland Catfish Company develop a crisis communication plan if a situation was to arise that called for immediate messaging.
MARKETING
Branding, advertising, trade show communication and digital marketing campaigns position Heartland Catfish Company as a leader in the domestic catfish industry. With multiple audiences to reach, TRINDGROUP focuses on mostly digital campaigns targeting each. These include social media advertising, special regional placements within online streaming platforms and on third party industry websites and more.
TRINDGROUP supports Heartland Catfish Company's sales team by providing up-to-date materials to distribute during and after regional trade shows, and by assisting with booth layout and design at national seafood shows.
CREATIVE DESIGN
Print collateral, digital graphic design, custom photography and videography ensures Heartland Catfish Company puts its best foot forward to customers and end consumers. TRINDGROUP constantly updates Heartland Catfish Company's sales material to stay current, and uses brand guidelines to maintain a consistent look across all public material.
Unique design elements are incorporated into the Heartland website, trade show handouts, social media graphics, advertisements, sales presentations, packaging and more. TRINDGROUP has developed professional videos highlighting different aspects of the company, and taken professional food photography for new recipes and individual products.
Building a Unique Brand
Strategies align to elevate the Heartland Catfish Company brand above the competition.
In the niche catfish industry, offering consumers a distinct choice between Heartland Catfish and commodity catfish is critical to achieving sales growth and expanding into new territories. Combining comprehensive public relations and marketing strategies has helped the company stand out among its competition.
Jonathan Mills, Vice President of Sales
Since we began our partnership in 2017, we have seen a significant increase in our brand recognition. This is due entirely to the attention to detail, market strategy and industry awareness of TRINDGROUP. Their work has exceeded our expectations.
Heartland Catfish Company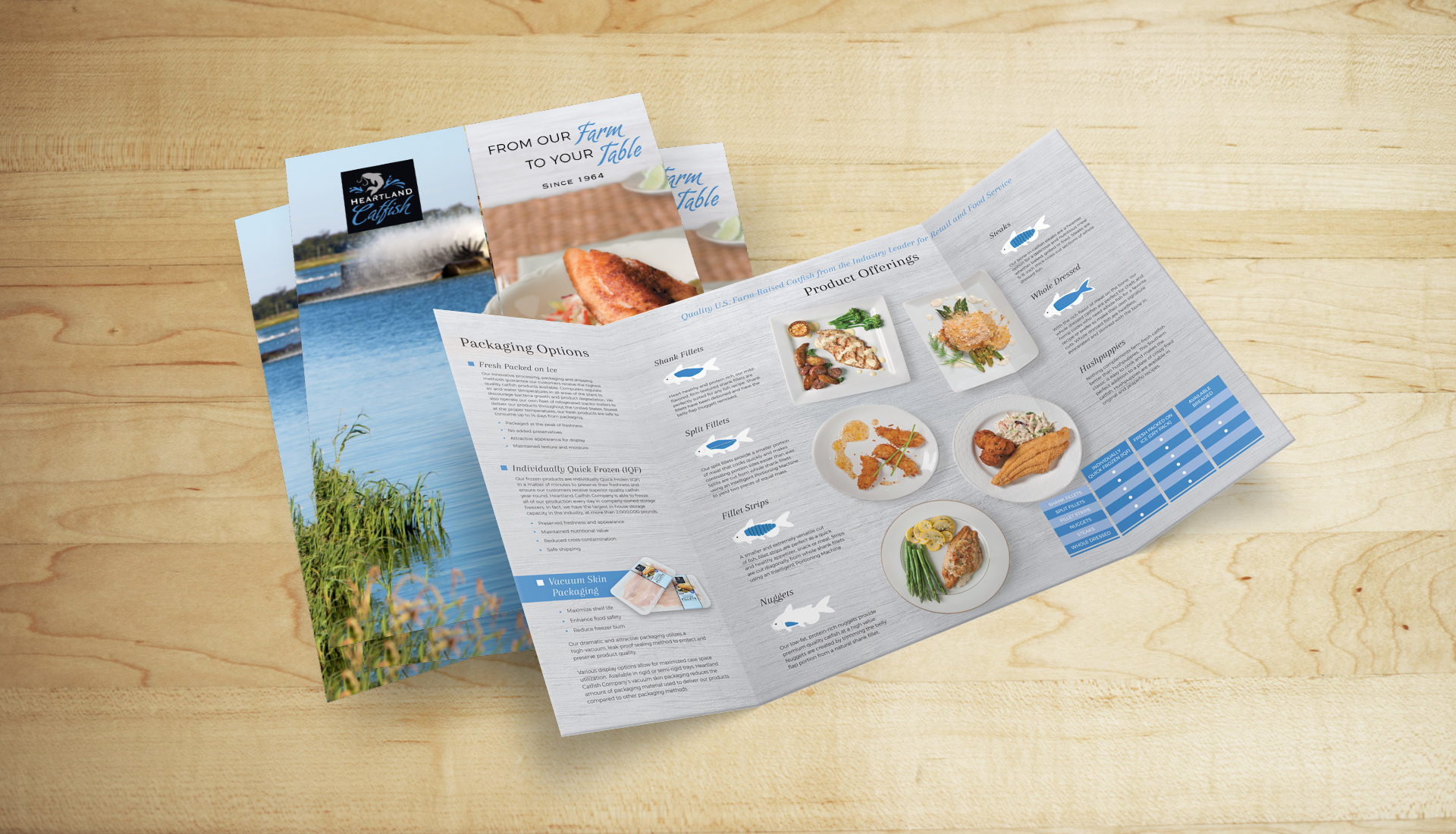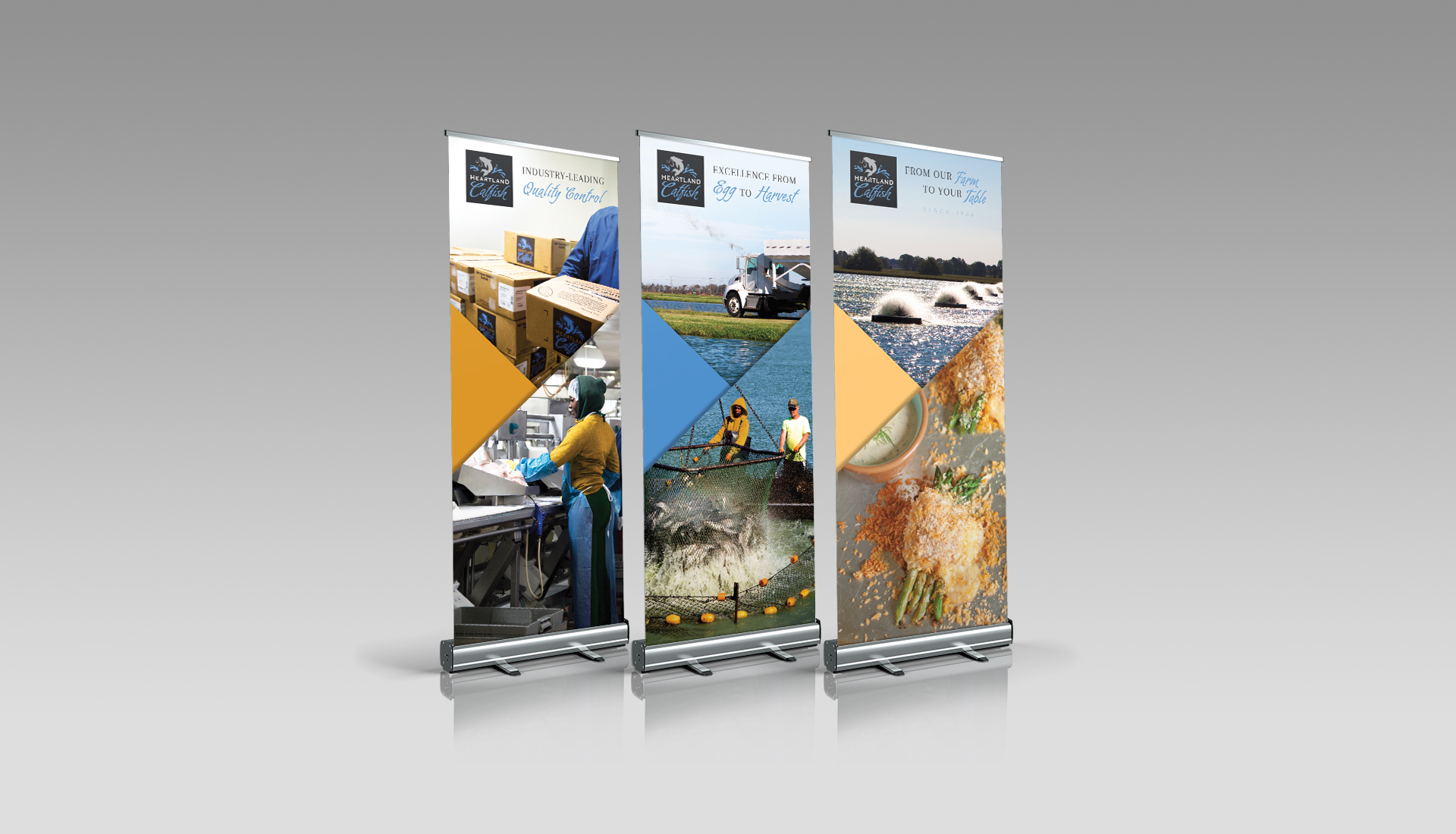 Website & SEO
TRINDGROUP designed an updated website for Heartland Catfish Company with the goal of catering to both B2B and end-consumer audiences. A simple navigation, focus on company history and educational content for both audiences set a strong foundation. Use of facility, product and recipe imagery solidified the new site build.
A focus on content within the website is allowing Heartland Catfish Company to grow its site visitor numbers and quality. TRINDGROUP carefully configured the site with user value and search-friendly information in mind.
Branding and messaging work in tandem to elevate the Heartland Catfish Company brand from the rest of the U.S. Farm-Raised Catfish industry.
In the niche catfish industry, offering consumers a distinct choice between Heartland Catfish and commodity catfish is critical to achieving sales growth and expanding into new territories. Combining comprehensive public relations and marketing strategies has helped the company stand out among its competition.
Branded Photography + Video
Storytelling & PR
With a versatile ingredient like catfish, video allows consumers to see how to prepare exciting and tasty dishes first-hand. Pairing custom video with public relations efforts adds another level of engagement on the brand's behalf.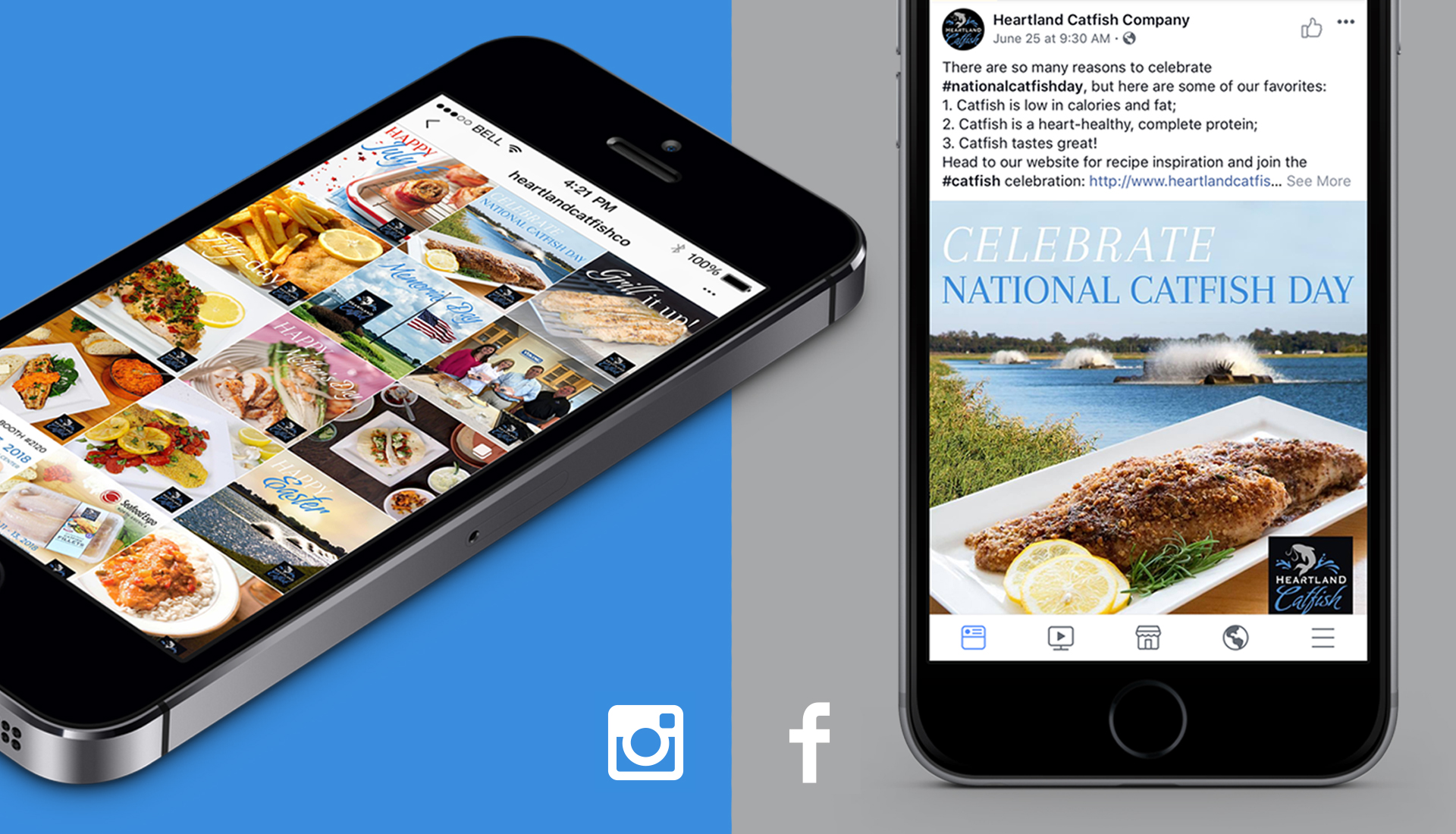 Social Media
TRINDGROUP leads Heartland's social media strategy, including writing monthly content for Facebook, Instagram, Pinterest and LinkedIn. When developing content and engaging with followers, TRINDGROUP tailors messaging based on the outlet. End consumers are more likely to be interacting with Heartland Catfish Company on Facebook, Instagram and Pinterest, while buyers and decision makers in the retail and food service industries are more likely found on LinkedIn. However, there is crossover between the two groups, which is why TRINDGROUP develops messaging carefully.
TRINDGROUP has also helped Heartland Catfish Company grow its digital relationships with social media influencers with large consumer audiences, as well as engage with professional chefs and at-home chefs alike through social content.