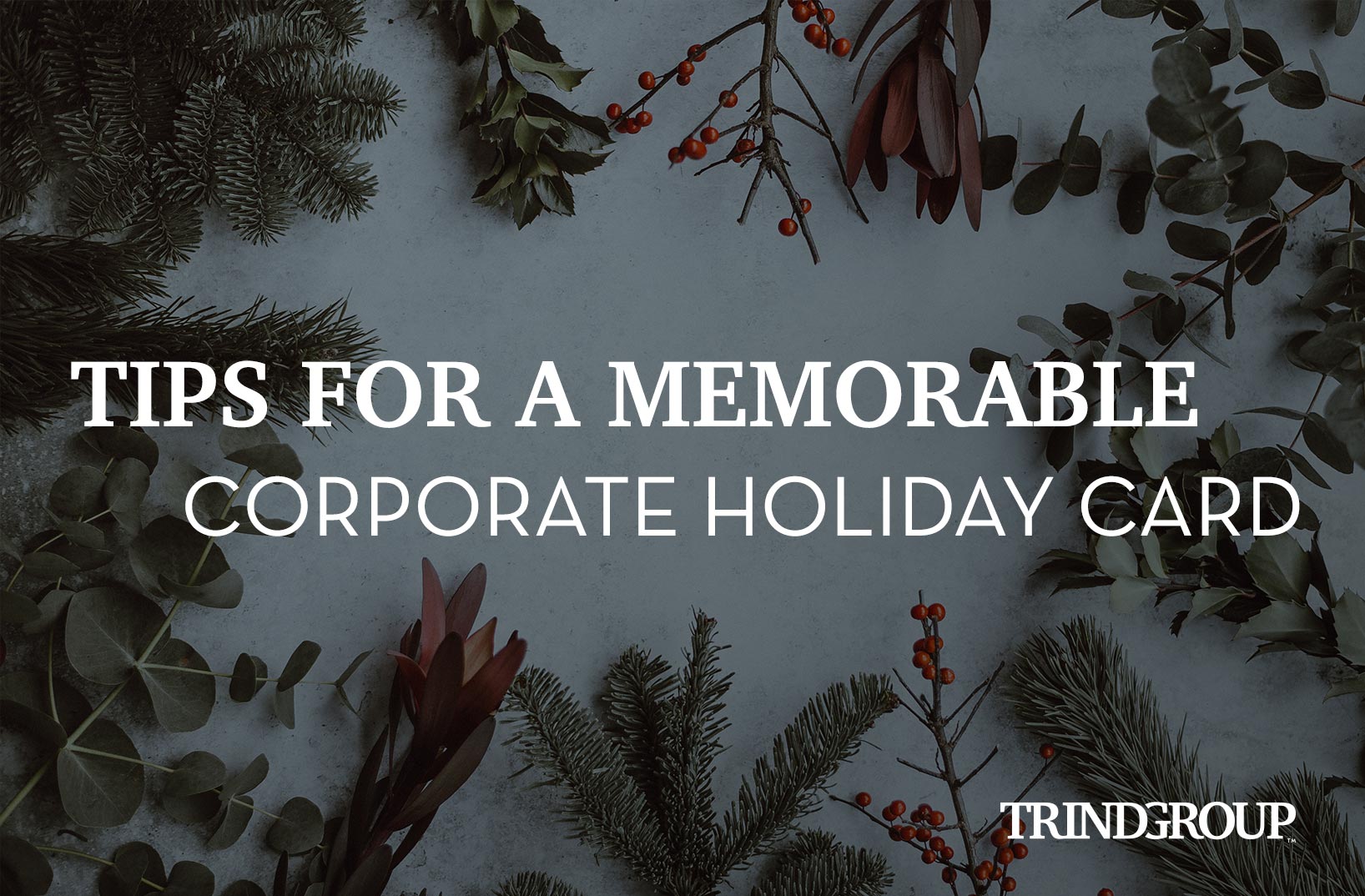 'Tis the season for corporate holiday cards. Whether a company is large or small, works with clients or simply wants to thank its employees, a holiday card can go a long way in communicating thanks for a prosperous year and offering best wishes during the holiday season. There are many ways to craft a holiday-themed message to pair with seasonal imagery, but keeping a few tips in mind will help your company stand out among the holiday card crowd.
Make it Personal
Holiday greetings come from people, not corporate entities. Personalization can come in many forms. Try incorporating a photo of your team or signing the card with an actual signature, not just a typed salutation. It's the small things that go a long way in communicating glad tidings at the end of the year.
Save the Sales Pitch for the New Year
A holiday card is just that – a holiday card. It should contain joyful wishes for year-end celebrations, not a sales pitch, no matter how overt or subtle the pitch may be. This isn't to say that a holiday card can't be used as a tool to showcase creativity or personality, but make sure to hold off on the sales pitch until after the ball drops on New Year's Eve.
Be Playful but Tasteful
Corporate holiday cards don't have to feel "corporate." Incorporate playful messaging with puns or borrow from timeless holiday movies for messaging inspiration. This year, our team did both.
Our client, Heartland Catfish Company, asked for a fun and playful card with a classic twist. Our creative team put their heads together and landed on the pun, "We fish you a Merry Christmas!" paired with imagery of a catfish Christmas ornament hanging in a lit Christmas tree. It was the perfect balance of classic and fresh and delighted our clients and their sales team.
For TRINDGROUP's own card, to be revealed in a future post, we took the approach of recreating a particularly famous scene from a classic movie. This was an opportunity to showcase the lighthearted environment of our agency and our creative natures in wishing our clients and contacts a Merry Christmas. Let's just say, we triple dog dare you to check back to see it!
Corporate holiday cards are one of the last opportunities of the year for a company to make an impression on its contacts. Follow these tips to set your card apart.