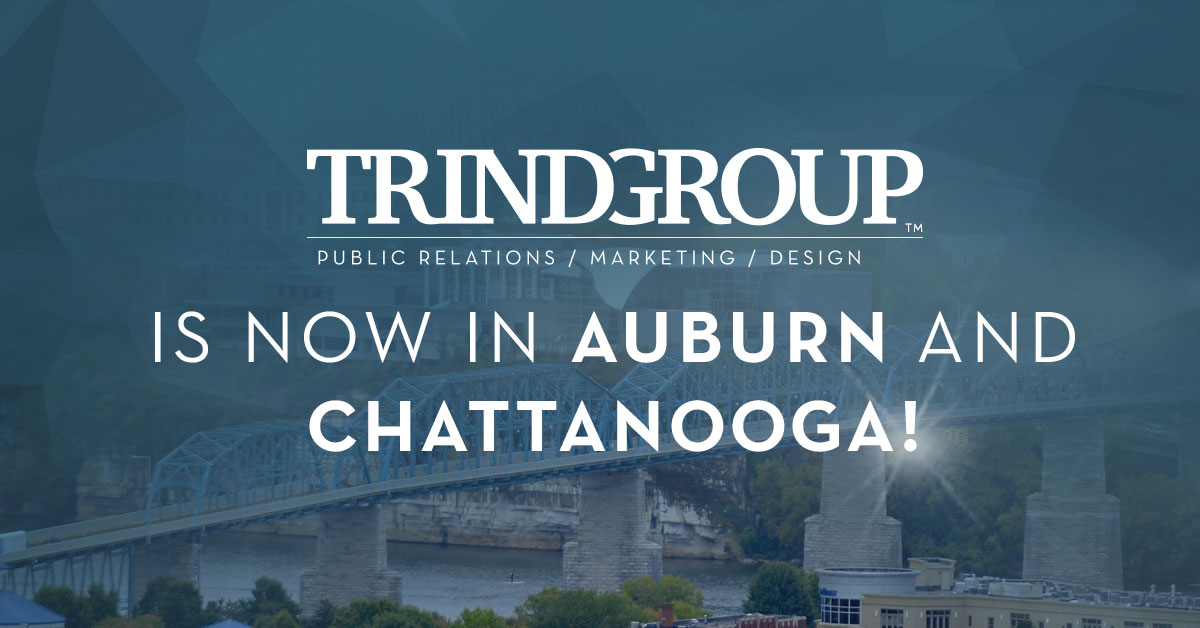 2017 was an exciting time for TRINDGROUP. We set aggressive goals for our business and for our clients and worked throughout 2017 to exceed them. We grew our team of communication and design specialists, allowing us to tackle ever-more challenging projects for our growing portfolio of clients. With the growth of our team came the expansion of our body of industry knowledge and experience. And with all of this internal growth, TRINDGROUP's owners decided 2018 was the perfect time for an expansion into a new territory.
TRINDGROUP is pleased to announce that we have opened our second office location in Chattanooga, Tenn.!
After an extensive search and taking into account several deciding factors such as business climate, surrounding industry, location and ease of access, Chattanooga emerged as the perfect location for TRINDGROUP to open its second branch. Our creatively driven, engineered approach to public relations, marketing and design will allow TRINDGROUP to fit right in with the many B2B industrial and manufacturing businesses who already call Chattanooga home. The opportunities for continued growth and success abound and we're excited to make a difference in this community and beyond. Learn more about Chattanooga at https://www.chattanoogafun.com/.
Look out Chattanooga, here we come!
Are you a B2B, industrial or manufacturing company located in the Chattanooga region interested in expanding your marketing presence and growing your ROI? Get in touch to explore how our services can advance your 2018 business goals!