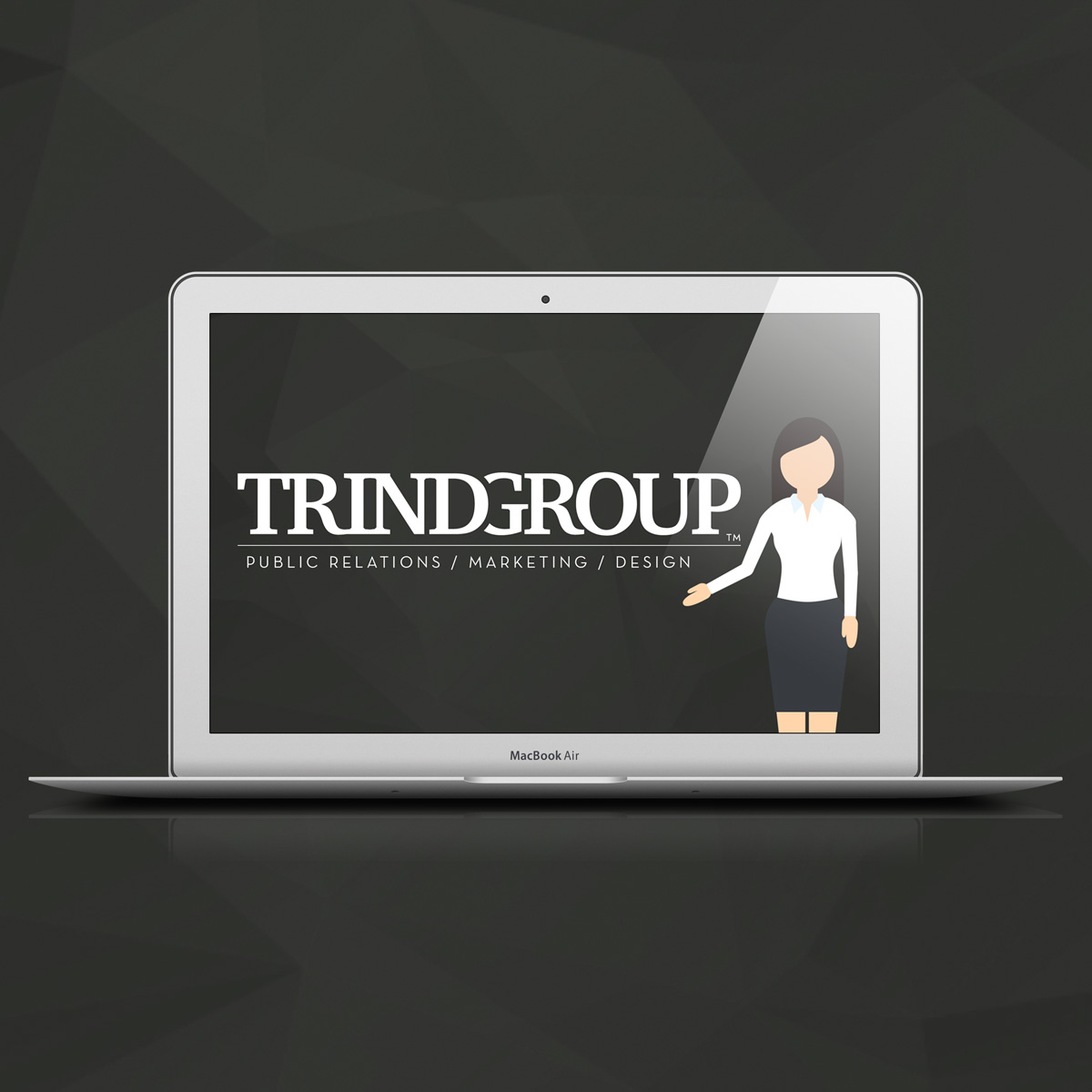 Junior Graphic Designer Monica Beesting helps create the visual projects TRINDGROUP produces as a member of the design team. Her latest project was to create an animated video encompassing the services TRINDGROUP provides to its variety of clients.  
"I wanted to show what we do in the studio in a simplified manner. Communicating what marketing, public relations and design are can be difficult sometimes, so I wanted this video to explain it in an easy-to-understand way," said Monica.   
The 90-second video allows viewers to visualize the nature of TRINDGROUP's work and addresses common concerns from clients. The streamlined step-by-step process shown in the animation visually explains how TRINDGROUP is able to remedy these concerns. From explaining complex products to improving brand awareness, TRINDGROUP has a solution for every industry.  
"I want viewers to understand that just as we can simplify the complexities of what we do, we can simplify the marketing process for our clients," said Monica.  
She used Adobe After Effects to produce the animated video, creating visual effects and motion graphics in a process that spanned over two months. As a graphic designer, Monica enjoys bringing life to the projects she works on. "I got satisfaction from watching the progression of something flat becoming dynamic," she said.  
Just as TRINDGROUP's clients have complex products and needs, the video possessed a variety of intricate design elements. "The airport scene has many moving parts," she explained. "Coordinating the movement of individual pieces in the scene in multiple dimensions was challenging."  
The task of creating the animated video was unlike any other Monica had previously tackled for TRINDGROUP. The style of the video intentionally stands out among the rest of TRINDGROUP's design pieces, which presented an additional challenge. Achieving the new look required a different design approach. "To start, I created a moodboard with animation and color styles that I liked," she said. "I also drew inspiration from other industry videos." 
For more information on the making of the animated video or TRINDGROUP's services, please contact us.  
TRINDGROUP's Approach to B2B Marketing from TRINDGROUP on Vimeo.