We are excited to welcome Charlotte (left) and Erin (right) as the two newest additions to our TRINDGROUP team! This summer they will be gaining hands-on experience in public relations, marketing and website design. Each brings a unique skill set to our team and we look forward to learning from their fresh ideas.  
We sat down with our interns this week to get to know them better. See what they had to say: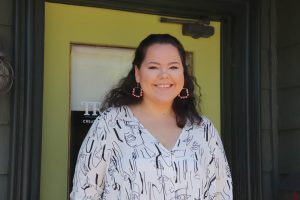 Charlotte Bedsole, Public Relations Intern 
Mobile, Alabama 
Auburn University 
Major: Public Relations, with a minor in theatre 
Graduation: December 2019 
Where do you want to live after college? 
I definitely want to end up in New York City, but I also want to take a break after I graduate and travel before I settle down anywhere. 
What is your favorite thing about being a student at Auburn? 
My favorite thing about being a student at Auburn has to be all of the relationships that I've made in class and different organizations. When I first toured Auburn, I remember loving it because everyone seemed so nice, and that is still true today! 
What is your favorite aspect of public relations? 
PR allows me to be both creative and strategic in all kinds of projects. Also, it's necessary for every brand or organization, so I think it's cool that we are learning skills that can be applied to any industry. 
Where did you study abroad? 
I went to Rome with Auburn Abroad for a month during the summer after my first year of college. Then, I spent the last fall semester in a town called Antibes in the south of France through CEA Study Abroad.  
What was your favorite study abroad experience? 
My favorite study abroad experience was probably getting to really immerse myself in the culture of Antibes. It's a pretty small town, so we got to know some of the locals really well, and it made the transition so much easier and way more fun! I also loved getting to make lifelong friends who go to different colleges. 
What is your dream job? 
I don't have a specific dream job, but I have wanted to work in entertainment communications since my freshman year when I went on a trip to New York with the theatre department. I love film, music and theatre, so getting to do PR and marketing for any kind of art or entertainment organization would be perfect for me.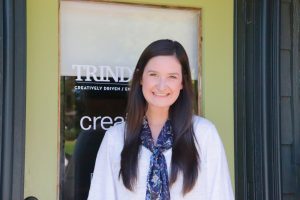 Erin Kelly, Public Relations Intern 
Charlotte, North Carolina 
Auburn University 
Major: Public Relations, with a minor in leadership 
Graduation: May 2020 
Why did you choose Auburn?  
I chose Auburn because of the atmosphere, opportunities and traditions. I loved that I would be given the chance to contribute to something larger than myself!  
What is your favorite Auburn tradition? 
It is a tough pick between our battle cry and the Auburn Creed. I would have to say that my favorite thing is shouting "war eagle" to anyone wearing orange and blue. Regardless of what state, city, restaurant or store I'm in, if I see someone in an Auburn shirt, I know they're family! 
Why did you choose to major in public relations? 
I have always loved the idea of working with clients and helping anyone work on a project in an area that I am skilled in. I enjoy the creative aspect and business aspects of a job, and PR seemed like the absolute perfect fit for me. I am a people person, so I always knew I would have to be working in a team on a project. 
What are you most excited to learn during your internship? 
I am excited to learn strategies that increase the number of interactions each of our clients gets on their accounts. Strategizing is one of my favorite parts of PR and I am excited to grow in knowledge in that area. 
What is your dream job?  
I would love to have my own talk show, like Ellen DeGeneres or Jimmy Fallon. Imagine what a life that would be!  
If you could live anywhere in the world, where would it be?  
New Zealand. I've never been, but it seems like it would check all of the boxes – mountains, beaches, cities, and towns – I feel like it is endless fun!