As we move into a business recovery stage of the COVID-19 crisis, states are struggling with the when and how to reopen and the landscape for many in B2B industries looks much different.  I've found most B2B companies fall into one of four categories.
Those who have continued to operate at a reduced capacity, whether it be with fewer employees, throttling production or a combination.

Those who have shifted their focus to different segments where momentum was identified and are now struggling to recover their previous segments.

Others who were forced to furlough or lay off employees and are now in the process of bringing these employees back to work, accessing the status of orders, identifying opportunities (both lost and emerging) and facing somewhat of a start-up outlook.

Lastly, there are those who were able to keep their teams, cut "unnecessary" spending and are waiting for the economy to "reopen" to get back to business as usual.
What Have We Learned and How Is It Applicable?
Let's face it. We as business owners like to move past the tough times, and there have been plenty we have endured. But, through it all, businesses have recovered. Some have failed and most have adjusted their strategy in some way. For the sake of argument, let's focus on a communication strategy. I like to generically describe this as the way a company presents and discusses itself and the products or services it offers to its target audiences. This includes all marketing and public relations efforts as well as the overall messaging of an organization. In a crisis like COVID-19 it's an easy decision to slash spending, and this usually includes all or a sizeable portion of marketing and public relations efforts. The premise is, "we are keeping employees," but are you keeping your business relevant, top-of-mind and ready to return to an economy that is not the same?
James Surowiecki of the New Yorker reports "in the late nineteen-twenties, two companies—Kellogg and Post—dominated the market for packaged cereal. It was still a relatively new market: ready-to-eat cereal had been around for decades, but Americans didn't see it as a real alternative to oatmeal or cream of wheat until the twenties. So, when the Depression hit, no one knew what would happen to consumer demand. Post did the predictable thing: it reined in expenses and cut back on advertising. But Kellogg doubled its ad budget, moved aggressively into radio advertising, and heavily pushed its new cereal, Rice Krispies. (Snap, Crackle, and Pop first appeared in the thirties.) By 1933, even as the economy cratered, Kellogg's profits had risen almost thirty per cent and it had become what it remains today: the industry's dominant player."
The McGraw-Hill study of U.S. recessions which analyzed 600 industrial companies, found that B2B firms that maintained or increased their advertising expenditures during the 1981-1982 recession grew sales by 256 percent, both during the recession and for the following three years, over those that eliminated or decreased advertising. "By 1985, sales of companies that were aggressive recession advertisers had risen 256 percent over those that didn't keep up their advertising," the McGraw-Hill research report says.
As recently as yesterday Marketing Week reported Coca-Cola 'pauses' marketing spend over 'lack of ROI'. It continued with; Coca-Cola says marketing investment in brands has "limited effectiveness" while people are in lockdown due to the coronavirus pandemic, although it is moving some spend into digital. Is that the right move? Time will tell. 
How Do We Use This Information to Propel our B2B Brands Forward?
Well, if we learned anything from the examples above, a hard stop is not the best strategy. Then what should you do or, at the very least, consider? That's the question many of my clients, fellow business owners and marketers are posing. What's next? What's right for my business? What if I did stop?
Now is the time to reengage and focus on your communication recovery plan. Turn to your budget and find any wiggle room. We may not all have the budgets of Post and Kellogg, but we do know our budgets and our teams. Bring back your communication team and let them get to work or take their $0 budget and increase it by 10 percent. They will get creative; they are good at their jobs. If you don't have a marketing team, assemble an internal committee and begin brainstorming. Embrace what you have previously perceived as not necessary (marketing/communication) and make it a reality and a priority.
Develop your message. Identify your current product or service. Does it offer a solution? Can your business help someone get back up and running, and if so, how quickly can you have a supply or this widget to your customers? Simply answer a question your customers might be thinking, but not directly asking. Are you open? Do you have this in stock? Are your service teams able to travel or how are you handling service needs?

Next, examine the channels you were using or you have available. For many this is as easy as talking to your marketing team and letting them walk you through what was gaining traction before the crisis and what engagement they are seeing now. If you do not have a marketing team turn to your committee. It's as simple as choosing a channel (by channel I mean an avenue to get your message out). Most common channels are a company website (you'd be shocked at the number of companies that have not posted a message on their website), email marketing, social media, individual emails from sales team, advertisements, etc. It could be as simple as your sales team deciding upon and disseminating this message.

Engage in Public Relations (PR), even if you have never tried this before. At its core, public relations is about communicating. PR is about the messages the company communicates and its ability to persuade others to voluntarily adopt or share those messages. You don't have to be a PR pro to engage in PR. You just have to be willing to share your message with others. Strategically decide who these "others" are (your target audiences or those who already talk to your target audiences). Industry outlets want to hear from you, so send them a message.

Finally, refocus your targets. Every business has felt an impact and it's up to you and your team to refocus your targets or at least review them. Are they the same? If yes, do they have new challenges or pain points your business can address? Take a minute to refocus and develop your communication recovery plan.
Now is not the time to consider if communication, messaging, marketing and public relations will work for your business. The answer is YES! We know it works and we have proof. It's time to engage!
Intrigued or wanting to get started developing your Communication Recovery Plan and need help. Reach out! TRINDGROUP is offering free consulting time slots and all you need to do is connect or send an email. We'd be happy to talk, offer advise and listen.
Reach Out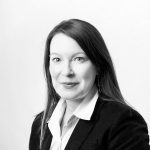 Jessie King is a content strategist/technical writer and co-owner of TRINDGROUP.  Jessie's background is in communication, specifically public relations and marketing. Before founding TRINDGROUP, Jessie served as a lecturer in the Auburn University School of Communication and Journalism teaching a variety of communication and public relations classes. She has worked with a variety of industrial clients throughout her career and specializes in the oil and gas (upstream, midstream and downstream) and engineering sectors. She spends much of her time working with clients to develop, research and write articles, white papers, blogs, and other content. Jessie's industrial experience and emphasis on the strategic communication process offers our clients an easy transition to working with an agency. 
Jessie holds a B.A. in Public Relations from Auburn University and a M.A. in Mass Communication with a concentration in Qualitative Research and Argumentation from Auburn University.
JESSIE KING
Owner/Technical Writer
TRINDGROUP