Are You Ready to Go Back to the Office? Lessons Learned while Working from Home to Transition Your Remote Marketing Team Back to the Office.
I don't know about you, but for me these past six weeks have proven to be not only challenging but also enlightening. I have found that it's more critical than ever to stay connected with our team and clients. As VP of operations, I am responsible for the overall process flow, communication and execution of projects and client work at TRINDGROUP. While we at TRINDGROUP have been working remotely with our clients for years because most of them are not local to Auburn, AL, it still has required a certain amount of time to adjust to the "new normal." But even more so, it has been a big change for our team not being together in the office.
I have realized through this transition it takes some time to adjust and acclimate, so I've had to adjust my own management style to stay on top of projects and help my team through this transition as well.
Technology to the Rescue
Using the right technology to stay connected is certainly important, but let's not forget that the good old-fashioned phone call may still be the best way to stay connected with clients and your team. At TRINGROUP, as we started the transition to work from home, we instituted Google Hangouts in our office as a quick way to chat without having an influx of emails bombarding inboxes. And the video feature makes it nice to see the face you're talking with…and ensures you stay on top of your morning shower routine and look your best, (if that's important to you!)
TRINDGROUP has been using Zoom since before Zoom was cool. We've always used this tool for client meetings or if the entire team needs to meet and share screens with each other as it makes for easy document sharing. And with the added privacy and features that Zoom has installed recently, it's worth looking into as a way to stay connected with your team, clients and family. You may have to walk participants through some of the features and make sure they have access to shared documents, but creating a space for everyone to contribute will make for a more productive meeting. Keep in mind, working this way is new to many people and some may need a nudge from you to engage in the conversation.
Communicating Through Transition
Just as we have started to get used to working remotely, several states have started to open back up using the "Safer at Home" mantra. Are you ready to head back to the office, if your city or state will allow it? Here are five tips to help facilitate communication within your team and to carry with you as you transition back to the office.
It All Starts with People. Not only your clients, but your internal team as well. Make sure you check in with people often. Everyone has a unique situation and everyone handles things differently. None of us asked for this situation, but here we are right in the middle of it. It's important to understand each person's situation so you can manage them correctly and provide them with the right resources. Don't forget to reach out to your team and clients to see how they are doing, what specifics are going on with their situation and if there's anything you can do to help.

What Did You Expect? I often find myself asking this question. Setting clear and well-defined expectations for a team or project will not only help improve productivity but will also improve the quality and performance of your team. Now more than ever you need to make sure you are defining expectations so as to not waste time and effort while working remotely. More of an effort must be made now than when you previously could walk into someone's office and ask a question. Many tools are available to help with setting expectations for people and projects. In our office we use Basecamp, which allows us to assign tasks to people, note a due date, comment as needed on a project and follow the trajectory of a project.

Just Checking In. Managing an internal marketing team and their projects requires frequent check-in points for project status updates, expectation management, and adjusting or changing the course of the project if needed. At TRINDGROUP we meet every other morning for a quick Zoom call to touch base with each other, see if anything has gone off the rails or if something new has become the hot project for the day. These meetings can be effective, as they help make decisions quickly and drive results.

Try New Things. People don't like to fail. But unless you are constantly trying new things, how will you know what works or not? Marketing is all about testing and experimenting new things, including targeting, A/B testing, creative options with your design team, messaging, etc. to see what really works. Along the way, you will experience many things that don't work out as expected, but don't think of those as failures but rather as progress. Experimenting helps us uncover what works so we know where to spend our time, energy and effort. We've all learned new things from working remotely - don't forget to include them in your routine as you transition back to the office.

It's All About the Tools. Working remotely requires essential software or effective collaboration tools to make everything work together. TRINDGROUP uses several web-based programs that allow for document sharing, commenting on projects and saving files. Here are some web-based programs that we use and highly recommend:
Project management software: Basecamp and Trello. There are several others out there, and plenty of pros and cons for each, but the main thing is that you have to use it. These tools allow everyone to see individual tasks, who's doing the task and when it's due.
Content: Google Docs and Google Sheets allow your team to create, edit and share documents in real time.
Communication: Google Hangouts. You can create groups and choose video chats, phone calls or direct messages.
Document storage and sharing: Dropbox and Google Drive. Every team should have a web-based document storage system. Make sure you have an organization system set up so everyone knows where to save things and how to access them. Most importantly, make sure you review the securities of whatever system you choose.
Password storage system: 1Password and LastPass. Most marketing teams (and let's face it, our personal lives too) have so many different websites and accounts that need secure passwords and sharable access for team members. A tool like 1Password can save you time and, most importantly, keep your account information secure and safe.
It is said you can't control others, only yourself and how you react to a situation. This pandemic has forced us all to learn to adapt, adjust and refocus our efforts on the things that matter. How you and your marketing team react and handle this crisis will hopefully make you stronger and better able to communicate while you transition back to the office.
If you or your team have questions about communicating or transitioning back to the office, feel free to reach out to me. I'd love to chat with you!
Reach Out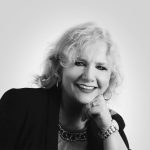 Kelli Hartsock is an operations strategist with a demonstrated success of working in all areas of marketing, public relations and advertising. Kelli serves as the VP of Operations at TRINDGROUP. Prior to joining TRINDGROUP, she spent more than 25 years of progressive client service, marketing communications and operational experience at several marketing and advertising agencies in northeast Indiana. Kelli enjoys being a catalyst for change and improvement as well as the variety of work and industries her clients are in. She is energized by initiatives that seek to strengthen, promote and grow her clients brands and her internal teams.
Kelli holds a B.S. degree in Journalism/Advertising and minors in marketing and speech communication from Ball State University in Muncie, Indiana.
KELLI HARTSOCK
VP of Operations
TRINDGROUP