If you're anything like Team TRINDGROUP, you might enjoy pouring yourself a glass of [insert favorite alcoholic beverage here] after a long day at work or full, busy week. We're fans of a good happy hour – including virtual cocktail gatherings – and can't help but think about the parallels between a perfectly stocked home/office bar and a well-developed PR/marketing strategy. They both have all the tools you need for success, whether it be for a friendly get-together or achieving brand recognition and reaching business goals.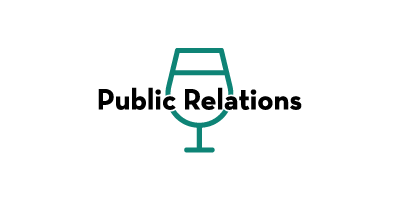 Public Relations – Red Wine
A great public relations strategy that includes on-point messaging, timely pitching and perfect media contacts is like a good, expensive glass of red wine. It goes down easy, tastes delicious and you don't need much of it to put a smile on your face. In the same vein, without a good PR plan including crisis communication and reputation management, you might find yourself puckering your lips as you sip and waking up the next morning with a headache, as if you'd filled your glass with a cheap red instead.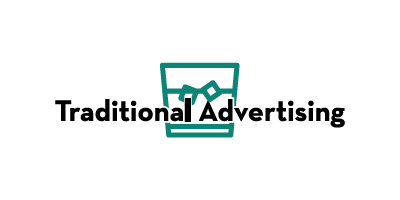 Traditional Advertising – Old Fashioned
It's hard to go wrong with an old fashioned – most restaurants and bars make them, and they've been a crowd favorite for a long time. Some mixologists have come up with fun, tasty twists on the classic drink to keep things interesting. Traditional advertising is similar. Print ads, TV commercials, radio spots, billboards – they've been around and they'll continue to stick around because they appeal to and reach so many people. The new challenge is coming up with something new, fresh and exciting to keep interest.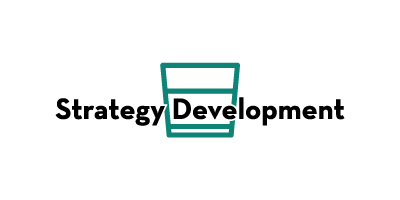 Strategy Development – Bourbon
Drinking bourbon is an experience. It's a beverage designed to sip and enjoy, not to shoot back quickly and without purpose. There are layers of flavor within each bourbon, depending on its age, where it was stored, the quality of ingredients and if the drinker adds water, ice or another mixer. It's complex, which is a good thing. You can think of marketing strategy development in the same way. To do it right, strategy development takes time and intentionality. It incorporates multiple considerations including audiences, goals, industry research and tactic priority. Think it through, enjoy the process and you'll achieve a buzz-worthy roadmap to marketing success.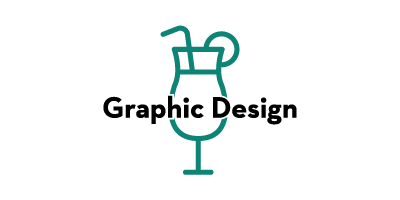 Graphic Design – Piña Colada
Picture a piña colada. Are you sitting on a picturesque beach, or by the pool, holding a pretty drink topped with a fun umbrella and slice of pineapple? I don't know about you, but just picturing this delicious tropical beverage puts me in a good mood, and allows me to perfectly imagine where I should be drinking it. Great graphic design can accomplish the same thing. It looks good, goes down easily and immediately attracts attention. Who isn't jealous of the person posting on Facebook holding their piña colada while on vacation? In the marketing world, graphic design can elicit the same reaction. Branding your company using strategic design elements builds recognition and credibility.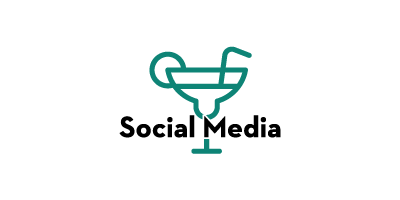 Social Media – Margarita
The restaurant where the frozen margarita was invented is in my hometown. And the margarita is as good as you'd expect! Margaritas are popular adult beverages and come in all types and flavors – frozen, on the rocks, strawberry, skinny, jalapeno, mixed with beer…the list goes on and on, and I'm not upset about it. Wouldn't you know it, social media is also a popular marketing tool and has dozens of channels to use, depending on your audience. While it's hard to go wrong with a classic Facebook or Instagram post, it's important to consider what "flavor" and twists you can add to your social media strategy to keep things fun, creative and make people eager to come back for more.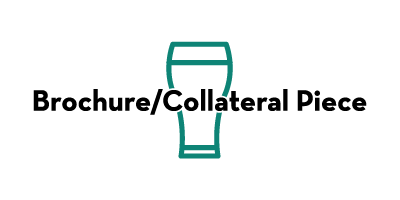 Brochure/Collateral Piece – Ice-Cold Beer
It's hard to beat an ice-cold beer on a hot summer day, at a ballgame or while catching up with pals. A beer is refreshing, easy to drink and you know exactly what you're going to get while you sip it. Like a glass of beer (have you poured yourself one yet?!), a classic brochure or printed collateral piece is a go-to for sales meetings, trade shows and other events. A printed marketing piece should be eye-catching, easy to read and understand, and offer the reader or viewer a sense of "hey, I know what they do now!" after looking it over. They'll know exactly what they're going to get from your brand.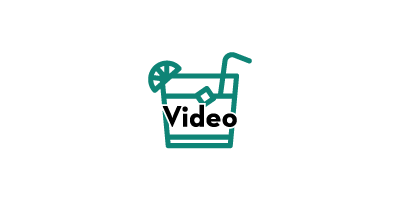 Video – Moscow Mule
The Moscow mule is a tantalizing summer drink that leaves you with a refreshed and tingly sensation as you sip it (hopefully on a fun patio somewhere). It's simple with just a few ingredients, but filled with flavor and is an experience to drink. Think of video as a Moscow mule. Video is popular and not going away any time soon, so it's time to incorporate it into your marketing strategy. Videos should strive to be simple and easy to understand, but should also include rich content that leaves the viewer trying to drink every drop.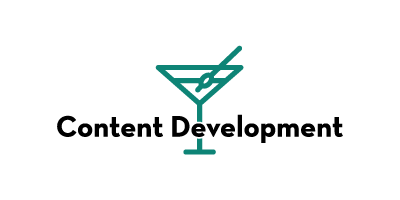 Content Development (Writing) – Martini
Speaking of content, specifically writing, I think of the iconic martini. Let's be real – the martini isn't going anywhere anytime soon. Writing, despite what some might say, isn't going anywhere either. They both stand on their own – a good piece of written content, like a good martini, are satisfying, rich and can take you on a journey. Good content should be a top priority for your marketing efforts, and should be a go-to tool within your overall strategy.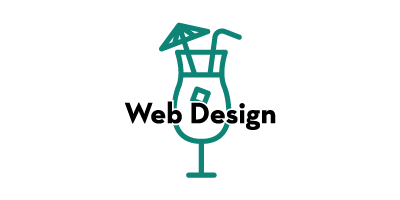 Website Design – Craft Cocktail
Craft cocktails are becoming more and more prevalent, as mixologists artfully combine flavors in surprising ways in an effort to innovate and stand out from the pack. These drinks are meant to be fun and unique, and they keep you coming back for more. You might think of website design in the same manner. While websites have been around for decades now, organizations continue to "up their game" when it comes to their digital presence. With eye-catching design, unique features and user-specific capabilities, web design continues to evolve and surprise, keeping innovative companies at the top of their markets.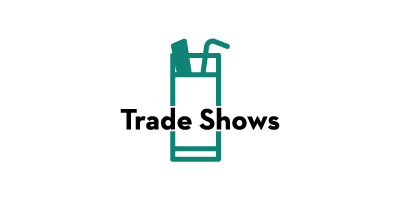 Trade Shows – Bloody Mary
The bloody Mary is a classic drink with a big personality, just like a trade show. Preparing for and attending a trade show or industry conference involves a balanced mix of ingredients including standard logistics, your networking "game face" and game plan for attracting potential new customers. But, to truly stand out, you should probably go the extra mile with supporting marketing materials – well-designed handouts, an eye-catching booth and memorable giveaways or other advertisements. A trade show appearance without proper branding is like a bloody Mary without all the tasty toppings to complement the drink itself. Plus, you're going to be up late and rolling out of bed early for a few days – you'll need all the help you can get to make your way through the show!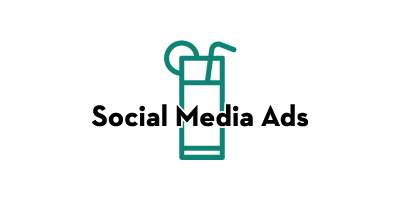 Social Media Ads – Vodka Soda
Ah, the vodka soda. Personally, I like to add a hearty squeeze of lime to mine. Easy to make, easy to drink and they'll get the job done quickly if you're looking for a fun, boozy buzz (or get you there by accident – they can be sneaky!). Similarly, ads on social media including Facebook, Instagram and LinkedIn are often staples in a marketing toolbox. They're simple, inexpensive and easy to set up with the right guidelines in place. They're an effective tactic for a quick boost in brand awareness, lead generation and website traffic, but probably shouldn't be the only place you put your marketing efforts.
The great news about stocking the bar? There's not necessarily a wrong way to do it. If you have an affinity for a certain liquor, wine or beer, your bar will indicate that preference. But, you'll also want to make sure to have options available for others who might stop by and would rather have a gin and tonic instead of a glass of red wine. You stock your bar for those instances, too!
Approaching marketing and public relations isn't a one-size-fits-all situation. Depending on your organization's goals, audiences and other factors, your tactics might look different from your competitors' or others in the industry. That's where TRINDGROUP can step in to help you determine the best strategy and tactics for your situation, and stock your bar accordingly.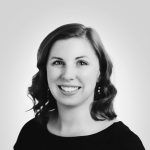 Mary Catherine Ratliff is a Senior PR and Marketing Manager who specializes in traditional public relations including media relations, and also has years of experience in social media management, content development, digital marketing and internal communication. Mary Catherine develops strategic PR and marketing plans for her clients based on their business goals, and manages the execution of those strategies day-to-day. She has worked with a wide range of B2B and B2C brands including those in marine, oil and gas, engineering, aquaculture, law, finance, manufacturing, entertainment and health/wellness industries. 
Mary Catherine holds a B.A. in Public Relations with minors in business and Spanish from Auburn University. 
When she's away from her work laptop, you can find "MC" exercising, cooking, writing for fun and spending time outdoors.
MARY CATHERINE RATLIFF
Senior PR & Marketing Manager
TRINDGROUP