Is Your Business Getting the Most Out of Its Social Media Presence?
While launching a business profile on social media is a great first step, are you taking full advantage of the opportunities available on social media? It is not enough to simply post every once in a while on your page to grow and engage your audience. 
We've put together a few often overlooked tips to help your business stand out from your competitors and to help you get the most out of your social media presence.
3 Ways to Get the Most Out of Your Social Media Presence
1. Use Your Platform's Unique Features
Stories and Fleets

One of the most popular features that social media platforms have rolled out in the past few years is the addition of stories. What started on Snapchat has slowly crept its way into Facebook, Instagram and LinkedIn. Recently, Twitter launched its own version of stories called "Fleets." 
Stories are a great way to add variety to the content you create. Because stories last for only 24 hours, your content can be more casual and offers the opportunity to explore your brand's personality. Instagram has led the way for launching additional features within stories that allow your followers more opportunities to engage using polls, quizzes and reactions.
IGTV and Reels

Instagram recently released features that have changed the way you can share videos on the platform. IGTV offers users the opportunity to share longer videos. IGTVs engage followers for an extended amount of time, which allows you to share more information and go more in depth with the content you create.
Reels are Instagram's latest and greatest release when it comes to video features. With TikTok and short attention-grabbing videos increasing in popularity, Instagram responded by launching their own style of short videos.
Reels are an easy way to create and share videos on Instagram. In the app's most recent update, Instagram brought Reels to the front and center of the navigation to encourage users to interact and find Reels easier. While Reels can be funny and entertaining, many businesses use Reels to share helpful information, show off their latest product or service, or answer customer questions.
Live Videos

YouTube, Facebook, Instagram, Twitter and LinkedIn are all platforms equipped with the capability to film and broadcast live videos from your page. A live video allows you the unique opportunity to interact with your followers and customers in real time. 
If a member of your team feels comfortable being in front of a live video feed and answering questions on the fly, live videos maybe be a great addition to the social media content you are creating.
Whether you are hosting a Q&A or sharing an event in real time, live events are a great way to engage followers and show a more authentic and inside look into your brand.
2. Engage on Niche Social Media Platforms
It's usually a no brainer for companies to launch a Facebook or LinkedIn page. But did you know there are more social media platforms than the big-name channels everyone uses? There are many niche social media platforms targeted at specific industries and audiences. 
At TRINDGROUP, we use NextDoor for a few of our small business clients to help them reach specific audiences on the local level. This social media platform is great for local businesses that offer services to reach and interact with individuals in their area.
It's important for companies to identify where their target audience is interacting online. Do your research and make sure your competitors are not monopolizing a new platform where your customers are living.
3. Create Job Postings
Job seekers are turning to social media more and more to find employment opportunities.  According to the Open University in 2019, 79% of job seekers say they are likely to use social media in their job search; this increases to 86% for younger job seekers. 
If you are not using social media in your recruiting and hiring process, you may be missing out on an easy way to spread the word about your newest job openings. Posting jobs on Facebook and LinkedIn are free ways to get the employment opportunities at your company posted on job boards that potential employees are actually using.
In addition, sharing organic posts about job opportunities from your company page often gets a high number of engagement and shares from your followers. When someone shares your post, your audience can grow significantly. 
The opportunities to connect with your customers on social media are changing and expanding every day. It is time to take the necessary next steps to remain relevant and get the most out of your social media presence in order to reach their target audience.
Our team stays up to date on the latest social media tips and tricks so our clients can focus on other elements of their business. To learn more about how an agency like TRINDGROUP can help you build relationships with your audience through social media, contact info@trindgroup.com.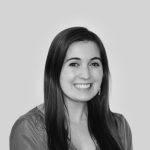 Hanna Morrison currently serves as the social media marketing coordinator for TRINDGROUP.  Hanna's background is in event planning and campaign development, specifically how social media drives the success of these initiatives. Prior to joining TRINDGROUP, Hanna served as a campaign manager and event coordinator focused on how Gen Z interacts and reacts to social media messaging and the influence of these interactions on social media strategy. She spends much of her time creating and curating content for her client's social media platforms including Facebook, Instagram, LinkedIn and Twitter. Hanna focuses time researching and reviewing the intersection of crisis communication and social media messaging and the outcomes of the intersection of these channels and generational response through data analysis.
HANNA MORRISON
Social Media Marketing Coordinator
TRINDGROUP