TRINDGROUP's Summer Recap
Anyone else stumped as to how we've already ended up in the middle of August? The summer has flown by, and Team TRINDGROUP has been caught in a whirlwind of client visits, awards, new hires, afternoon coffee and, of course, hard work. 
Travel is Back (for Now, at Least)
In June, members of the TRINDGROUP team traveled to Itta Bena, Miss. to visit one of our retainer clients, Heartland Catfish Company. We captured video and photos to use for various projects surrounding the company's 25th anniversary, taste-tested some U.S. farm-raised catfish and enjoyed spending time with our clients face-to-face.
July brought another client visit, this time to Theodore, Ala. to assist with a video shoot at Silver Ships' headquarters. Silver Ships was named a finalist for the Mobile Chamber of Commerce Small Business Awards, and the company is to be featured in a video recognizing its achievements over the past year. It was a great feeling to be back at the shop to see boats in production and to discuss strategy for the upcoming year.
We'd Like to Thank the Academy…
Awards season has come and gone this summer, and we're proud to have received multiple recognitions for our work in PR, marketing, design and 3D motion graphics.
Our team received Awards of Excellence from the Public Relations Council of Alabama (PRCA) for three client campaigns – Heartland Catfish Company, PTP Transport, and Silver Ships. Additionally, Creative Director Kevin Smith took home a Telly Award for his work on a 3D motion graphic for Metraflex. Read more about the awards and campaign details.
New Faces, Partnerships and Caffeinated Afternoons
Our team welcomed multiple new employees to our studio this summer, including graphic designer Hannah and PR interns Alyssa and Charlotte.
Additionally, an equally essential team member – a new Keurig with latte-making capabilities – made its debut in our DIY coffee bar downstairs. Hanna, TRINDGROUP's social media manager, has added "amateur barista" to her job title and works closely with the Keurig to develop tasty caffeinated treats for the team during occasional (daily) mid-afternoon coffee breaks.
TRINDGROUP also joined Manufacture Alabama, the only trade association in the state dedicated exclusively to the competitive, legislative, regulatory and operational interests and needs of manufacturers and their partner industries and businesses. We're excited for the opportunity to share educational communication-related messaging with the organization's members, and take pride in playing a role within our state's important manufacturing industry.
Plenty of Work (and Some Play, Too!)
While some industries slow down in the summer, our clients keep working at a consistent pace…and we're right there alongside them. It would be a challenge to name every project and tactic our team conquered this summer, but a few we're extra proud of include:
Writing content for and designing dozens of new, optimized landing pages for client websites
Submitting clients for award nominations…and navigating marketing efforts when they are selected as a finalist
Content, content and more content – blog posts, social media posts, e-newsletters, print and digital ads, videos, recipes, one sheeters, case studies…you name it, we developed it this summer!
Trade shows in most industries are also making their way back to in-person events, and our team has helped our clients prepare for the return of in-person shows. Fall and spring 2022 shows are on the calendar – if you need help with refreshing materials before your next show, our team can help.
In between creating some stellar branded content and messaging for our clients, members of Team TRINDGROUP went on a few grand adventures and summer trips. Pictured below are favorite summer moments from outside the studio walls.
Jessie and her family visited Grand Teton and Yellowstone National Parks.
Kevin and his best friend road the Colorado BDR (Backcountry Discovery Route), covering 1,000 miles in 6 days.
Hannah's favorite part of the summer was exploring New York City and visiting The MET and MOMA art museums.
Kelli spent time at the lake and helped her son move in to his new apartment before classes began at Auburn University.
th of July in Nashville on a girls' trip with her mom.
Hanna enjoyed spending the 4
th wedding anniversary.
Mary Catherine visited Colorado Springs for some hiking and family time in honor of her parents' 40
After a couple of years filled with COVID restrictions and canceled plans, Alyssa was finally able to visit her extended family in upstate New York.
Charlotte was working hard this summer and has had a blast at her new part-time job at an Auburn staple, Niffer's.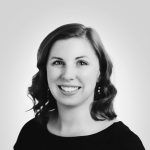 Mary Catherine Ratliff is a Senior PR and Marketing Manager who specializes in traditional public relations including media relations, and also has years of experience in social media management, content development, digital marketing and internal communication. Mary Catherine develops strategic PR and marketing plans for her clients based on their business goals, and manages the execution of those strategies day-to-day. She has worked with a wide range of B2B and B2C brands including those in marine, oil and gas, engineering, aquaculture, law, finance, manufacturing, entertainment and health/wellness industries. 
Mary Catherine holds a B.A. in Public Relations with minors in business and Spanish from Auburn University. 
When she's away from her work laptop, you can find "MC" exercising, cooking, writing for fun and spending time outdoors.
MARY CATHERINE RATLIFF
Senior PR & Marketing Manager
TRINDGROUP