Maggie Hempstead Joins TRINDGROUP as Public Relations Intern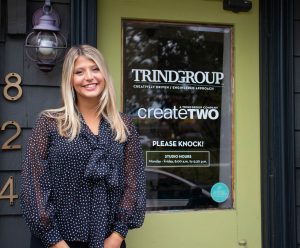 TRINDGROUP is excited to announce the recent addition of Maggie Hempstead. Maggie joins us as a Public Relations Intern and is completing a degree in Public Relations with a minor in Business at Auburn University. Eager to broaden her public relations and marketing knowledge, Maggie will learn the inner workings of an agency and gain valuable industry experience at TRINDGROUP before she completes her degree in May of 2023.
Maggie will spend her time participating in strategic client development, client meetings and visits, content creation, campaign strategies, writing blogs, press releases and more.
"Public relations is crucial in marketing and communication and I'm eager to further understand the many areas it encompasses. I am thrilled to have the opportunity to gain B2B marketing experience and strengthen my public relations and marketing skills with TRINDGROUP's amazing team," Maggie says.
Maggie currently holds the title of President of Auburn University's Public Relations Student Society of America (PRSSA). As PRSSA President, she is responsible for delegating chapter meetings, coordinating events and seminars, monitoring member activity and more. Maggie also recently joined The Oaks Agency, a student-run public relations organization, serving as an Account Manager, where she communicates directly with the client, strategically plans content calendars, curates written media and oversees social platforms.
"As I start my career in public relations and marketing, I want to gain insight into how public relations is applied in the real world. My internship with TRINDGROUP will allow me to transition from a full-time student to an active member of the workforce," Maggie shares.
Maggie is originally from Huntsville, Alabama, and in her free time can be found spending time with family and friends, taking Pure Barre classes or watching the latest Netflix show.
Although Maggie has only been at TRINDGROUP for a few weeks, she is already off to an incredible start. We can't wait to see all she will achieve during her time with us. Welcome to the TRINDGROUP team, Maggie!