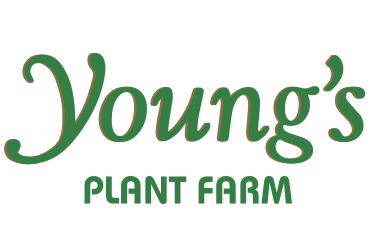 Young's Plant Farm wanted to invite the world to see their unique and sophisticated production procedures. When they came to us in hopes of creating a three- to four-minute how it's made–type video, we couldn't wait to get started. You'd think such a massive undertaking garners a lot of attention, but most people rarely give thought to how the plants in a garden center were cultivated. We simply admire the greenery and ponder what would look best beside the begonias.
We'll admit it – most of us at TRINDGROUP are more comfortable with plants of the silk variety than the kind that require water and sunlight and, well, care. But Young's Plant Farm, supplier to two major garden center chains in the Southeast, is dedicated to growing the healthiest and most vibrant plants possible. With more than 1.5 million square feet of greenhouse space in two states and 35 acres of meticulously groomed outdoor growing space, Young's houses a sea of buds and blooms.


Understanding the Process
We approached the creation of this video with two main audiences in mind – suppliers and end-consumers. Young's wanted anyone who came in contact with their products to be able to know a little bit about where they came from and how they were grown. Our team first visited the farm and toured the facilities with Chris Montgomery, a Young's executive. Chris narrated everything we were seeing, and we transcribed the recording to write a loose script for the video. Our design director also photographed points of interest throughout the tour, which we used to create a storyboard.


Filming
We filmed material for the video over the course of four subsequent visits to Young's Plant Farm and one visit to a buyer's garden center. Each trip captured the different parts of the process and allowed us to show the plants' maturation with unique visuals. One trip even required us to waterproof our gear to capture a shot of overhead sprinklers.


UAV - Drone Footage
But then the day came—it was drone time. Our creative director had been itching for the perfect opportunity to use the drone for a client video, and the Young's video definitely delivered. We used the drone to shoot aerial footage of the farm, flying over fields and greenhouses to capture a truly unique – and beautiful – view.


Post-Production (Editing)
Then came the dubious part of meticulously trimming and editing the footage and writing a script that adequately explains what's happening. We had to ensure that the video and audio made sense while being interesting and engaging to watch.


Outcomes
After countless rounds of edits, rewrites and accuracy checks, we whittled down more than 45 minutes' worth of video and audio into a three-and-a-half-minute video. Young's now has an informative and visually captivating way to share their production process, from seed to garden center.
Silver Ships designs and builds a variety of aluminum, all-welded boats, each with unique…