Williams Elleby
Personal Injury Attorney Building Brand Recognition
Williams Elleby is a personal injury law firm with specialties in car accident, slip and fall, medical malpractice and similar cases. TRINDGROUP was brought on to help the Williams Elleby team manage specific areas of their marketing strategy, including social media, public relations and some digital marketing and creative design.
Williams Elleby has already established local credibility through positive client interactions. TRINDGROUP's goal is to continue building brand awareness both locally and across the state of Georgia through development and dissemination of user-valued content.
Client

Williams Elleby

Industry

Law

Services

Public Relations, Marketing, Creative Design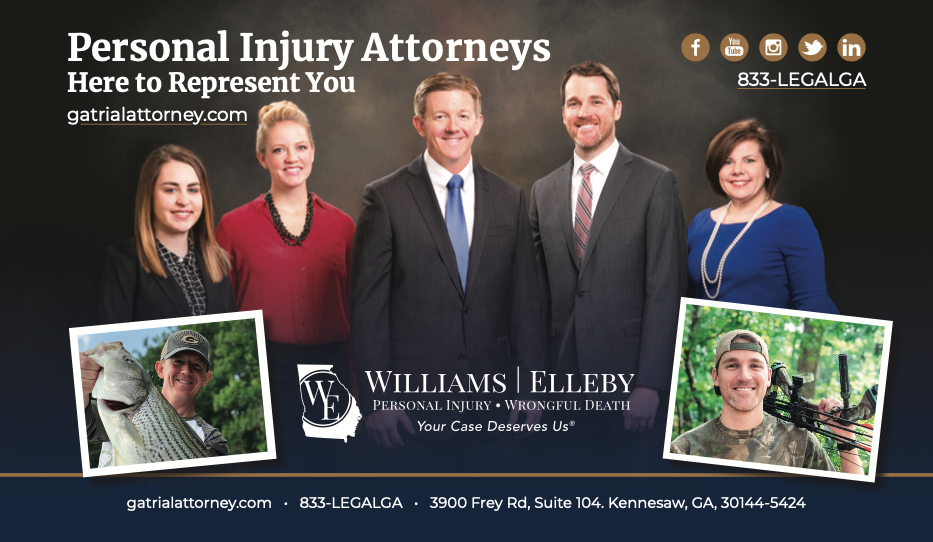 Social Media
TRINDGROUP manages the Williams Elleby Facebook, LinkedIn and Instagram accounts. This includes writing strategic and educational content, posting on each outlet, interacting with followers, developing social media ads and measuring results.
In addition to sharing educational legal information and scenarios on social outlets, TRINDGROUP helps the Williams Elleby team develop content ideas that show the human side of the firm. This includes short videos, firm accomplishments and news, team spotlights, client testimonials and community event participation.
Client Services
PUBLIC RELATIONS & CONTENT DEVELOPMENT
In a crowded market, Williams Elleby stands apart from other personal injury firms thanks to its integrity and commitment to clients. Both firm partners are well-spoken on camera and accustomed to providing educational content for their clients. TRINDGROUP developed a public relations strategy founded in traditional media relations, including media kit development and pitching local, state and industry publications with timely story ideas.
TRINDGROUP also spearheads public relations surrounding company announcements, including a new partner addition, firm name change and new office location.
MARKETING
SEO, paid search and digital advertising are key tools in Williams Elleby's marketing approach. TRINDGROUP provides suggestions and guidance to the Williams Elleby team when it comes to enhancing the firm's web presence through search and keyword research. Additionally, TRINDGROUP facilitates PPC and digital display advertising campaigns to help drive traffic to the Williams Elleby website.
In an effort to stay in close contact with existing and former clients, TRINDGROUP created a Williams Elleby monthly newsletter comprised of educational content, recent articles and videos and company news. Website visitors can sign up to receive the newsletter, and it is distributed to hundreds of people each month.
CREATIVE DESIGN
Branded design work supports each of Williams Elleby's marketing tools. TRINDGROUP designs social media graphics, social media ads, print and digital third party ads and service-specific one sheeters to keep a unified look. When the company transitioned into a new brand name and expanded target audience, TRINDGROUP designed an updated logo to reflect the name change and regional audience update.
TRINDGROUP works to align all public relations and marketing activities with the business goals Williams Elleby sets for itself, and as a result has seen increased brand consistency and awareness.