ASHCOR
Built With Your Site In Mind
ASHCOR is a B2B website that features the flares and combustors manufactured by our client. TRINDGROUP spearheaded the website design and build. Website features include an expanded products section highlighting 3D models created from CAD files supplied by the client.
Launch Website
Client

Ashcor

Industry

Oil and Gas, Manufacturing

Services

Public Relations, Marketing, Creative Design, 3D Modeling/Motion Graphics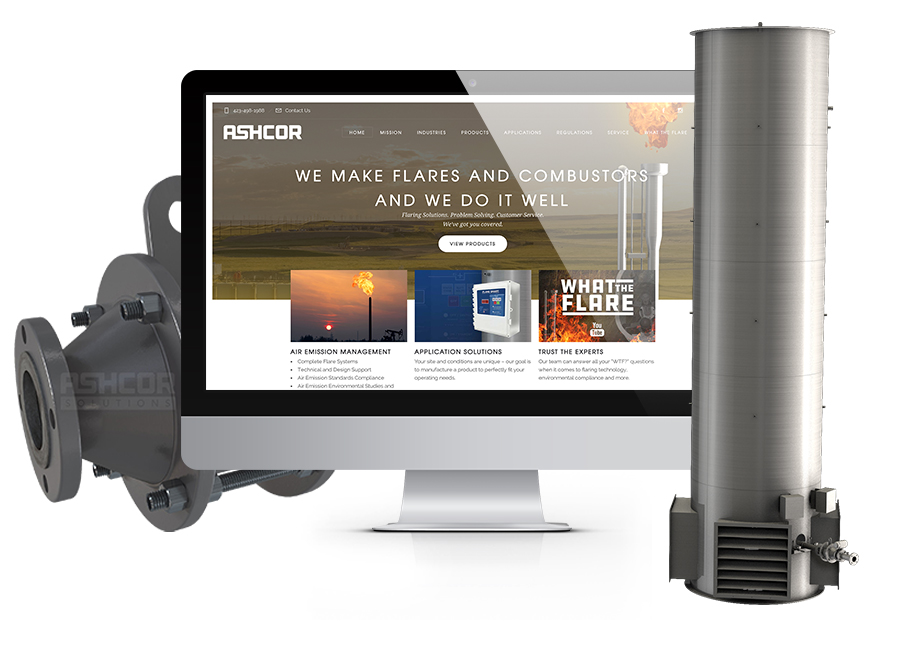 Building a User Friendly Platform
B2B websites should be designed and built with the customer in mind.
TRINDGROUP worked to design and build a website with the user experience (UX) at the forefront. The ability to self-navigate both visually and via content guides and to easily locate specific products was imperative for ASHCOR. Operating in a highly competitive space, ASHCOR also sought search engine optimization (SEO) guidance to help them become a go-to company for combustion solutions in the upstream oil and gas segment.
Client Services
PUBLIC RELATIONS
MESSAGE STRATEGY
MEDIA RELATIONS
PRODUCT LAUNCHES
SOCIAL MEDIA
MARKETING
MARKETING CAMPAIGNS
BRANDING
ADVERTISING
MARKET RESEARCH
CREATIVE DESIGN
PRINT & DIGITAL DESIGN
WEBSITE DEVELOPMENT
PHOTOGRAPHY & VIDEO PRODUCTION
MOTION GRAPHICS
Website + Email Marketing + Social Media
Digital Marketing Campaign
Digital assets were also created to support the sales team. From one-sheeters to social media posts and ads. Creating assets to reach target audiences across a variety of platforms produces measurable results.
Print + Trade Show Collateral
Supporting sales goals with one-sheeters and creative advertising
3D Product Rendering
Digitally rendered 3D products for maximum impact on the website and marketing materials