Silver Ships Inc.
Quality Aluminum Vessels
Silver Ships builds quality aluminum vessels for a variety of workboat applications, including fire/rescue, military, law enforcement, survey and more. Their team needed a way to boost efforts in the fire/rescue segment, and TRINDGROUP addressed these needs. TRINDGROUP works with Silver Ships to enhance brand recognition and marketing efforts for all of their boat series within a variety of marine applications.
Launch Website
Client

Silver Ships Inc.

Industry

Marine, Fabrication

Services

Public Relations, Marketing, Creative Design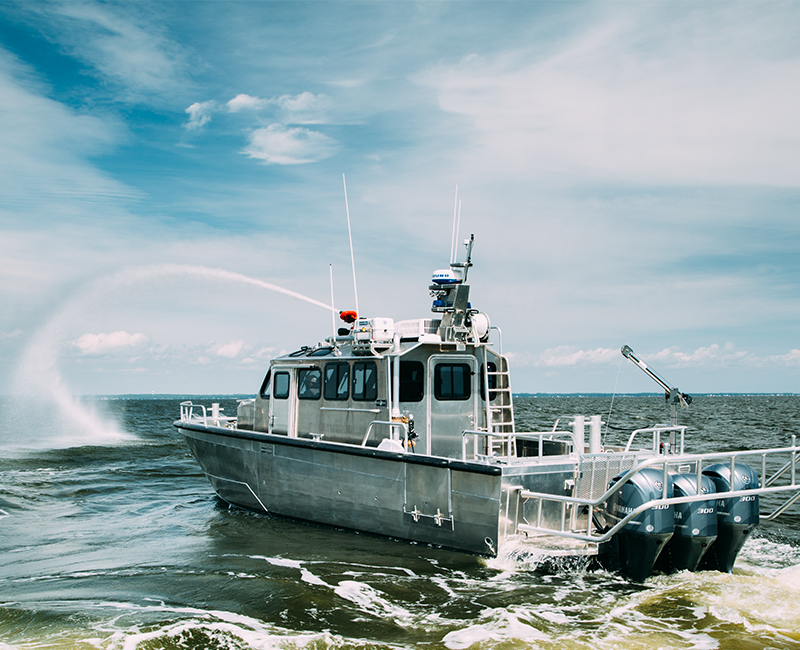 Strategy Drives Marketing Success
TRINDGROUP employed an overarching brand strategy for Silver Ships.
Tactics developed for Silver Ships fall in line with the overall strategy, which is based on company goals. All marketing and PR efforts are measurable, and evaluation and reporting play key roles in determining success.
Client Services
PUBLIC RELATIONS
MESSAGE STRATEGY
MEDIA RELATIONS
PRODUCT LAUNCHES
SOCIAL MEDIA
MARKETING
MARKETING CAMPAIGNS
BRANDING
ADVERTISING
MARKET RESEARCH
CREATIVE DESIGN
PRINT & DIGITAL DESIGN
WEBSITE DEVELOPMENT
PHOTOGRAPHY & VIDEO PRODUCTION
Website + Email Marketing + Social Media
Digital Marketing Campaign
The key to creating impactful social media content is putting strategy behind it. Silver Ships uses Facebook, LinkedIn and Instagram to share news and promote its vessels, so TRINDGROUP began by developing individual strategies for each outlet. What type of content would draw in new followers, while also increasing engagement among current followers? How can interactions with other vendors and stakeholders be instigated? When should advertising be considered? TRINDGROUP sought to answer these questions and, in effect, improve Silver Ships' social media presence.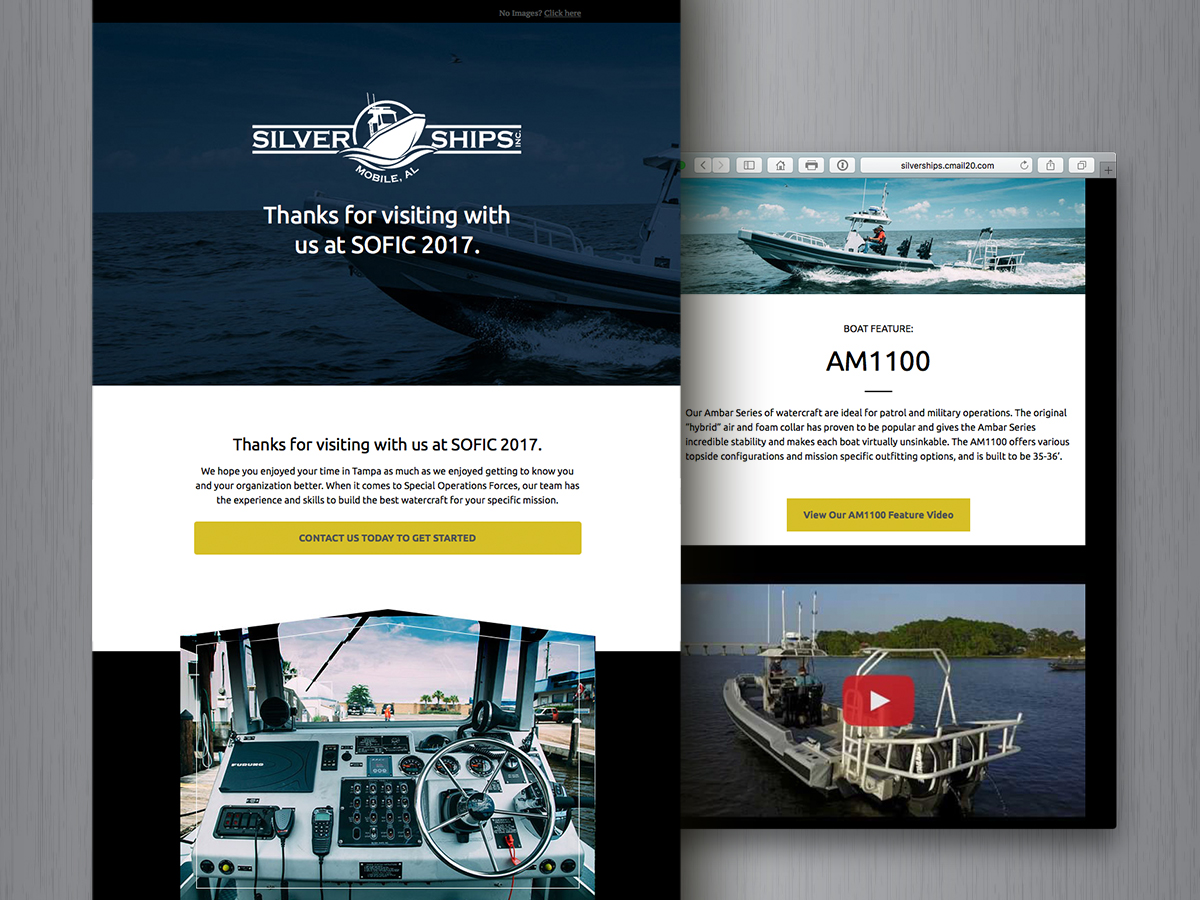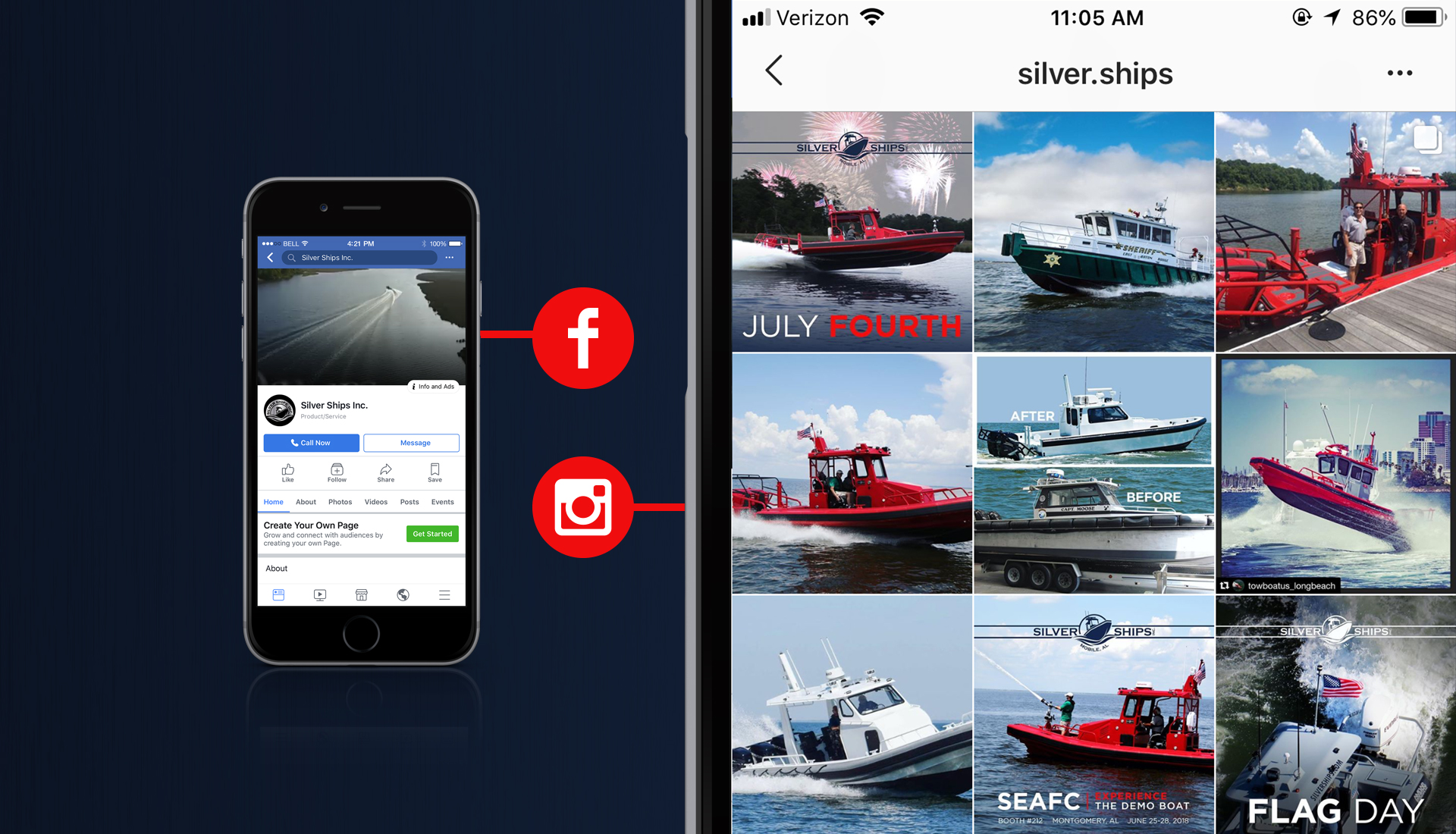 Print + Trade Show Collateral
Design elements give the brand identifiable features to stand out from the competition.
In a competitive industry within the marine segment, Silver Ships stands out thanks to the quality and durability of its vessels. With a user-friendly website, professional photos, high-quality videos and revamped trade show materials, the brand is able to distinguish itself even further as an industry leader.
Photography + Branded Videos
The power of dynamic branded videos and photography for PR & marketing
Our team frequently travels to Silver Ship's facility and on-location to put together custom video and photography packages to complement PR and marketing interactions. We use high-quality video equipment to capture the perfect shots.
Our Recent Works
OTHER CASE STUDIES